Employee Spotlight: Ines Bergmann-Nolting
We value the strong community we have around and within the company – and we are especially proud of the people that make Future Energy Ventures such an inspiring and impactful place to work. Hence, we have decided to give them the spotlight and opportunity to talk about their experiences at Future Energy Ventures.
For this Employee Spotlight, we caught up with Ines Bergmann-Nolting, Managing Director, Founding and Managing Partner of FEV. Ines, recently named one of Sifted's 14 Investors to Watch, is a strategic thinker and a dynamic leader driven by the idea to reshape, together with her team and portfolio companies, the energy industry even beyond decarbonization. This Spotlight looks at Ines' views on the evolution of sustainability, the advice she would give to start-ups looking to secure funding, her career as a venture capitalist in the energy landscape and lessons learned along the way.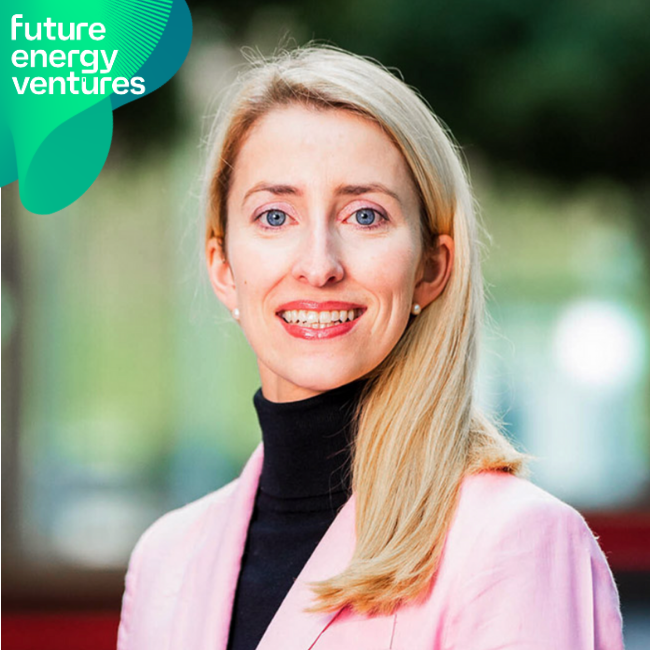 Which technologies or areas of the energy system do you find particularly interesting? And what do you consider to be the biggest trend/opportunity in this area?
 
The intersection of technology and people is of particular interest to me. With regards to the energy system not many people except experts or enthusiasts have a clear understanding of how our energy system works in detail, where exactly the power from the plug comes from and what it takes to produce, dispatch, sell and transport it.  So I'm especially drawn to solutions that movitate people to use renewables and green technologies, and that make adoption easy and user friendly. The path towards net zero will be strongly influenced by governmental regulation. However, our own awareness and motivation will make an important difference to the speed we are travelling at.
What is your take on sustainability?
Sustainability is no longer a buzzword – it is globally agreed as the priority for us and for generations to come. It has become obvious we only have one world for the foreseeable future. Going forward, sustainability will be an undebated element of all business decisions. This also concerns all decisions we take about the future of our energy system. I believe the way forward in this regard will be shaped by innovation and technological and business model advancements, not inaction.
What drew you to VC?
The timing was right when I got exposed early on in my career to a VC environment. In my first years in VC, I had the opportunity to spend some time in Silicon Valley. My curiosity, avid interest to learn and ability to think outside the box resonated well in this environment. VC is a fascinating space but not necessarily a comfortable one at all times. You get to peek at the future and shape it, work with inspiring entrepreneurs and co-investors, and by providing capital and expert advice you can indirectly reach your higher objectives. You should be aware though when entering the world of VC that you are embarking on a rollercoaster – a fun one!
What advice would you give to a budding start-up or entrepreneur looking to secure funding?
Present the problem you solve, not just the solution. Many founders jump too quickly to the solution from a technical or business model standpoint. For investors, it is important to understand the wider context, appeal and potential. Focus on traction – numbers on pilots, first customers, revenue and recurring revenue. These are in any fundraising activity always a convincing argument. Above all, work with investors not only for the money but also because it's the right fit. This is a longer lasting relationship and the better the fit the higher the likelihood of success for both sides.
How has working in the energy sector shaped your thinking?
When I started working in the energy sector in 2008, the energy transition had just started. The notion that we are moving from a centralized fossil fuel-based system to a decentralized renewables-based system was not yet accepted, at least by industry incumbents. When I started to work at E.ON, it had the highest stock price of its lifetime and was perceived as the most valuable company on the DAX index.  Soon after, this picture changed dramatically as some M&A deals didn´t turn out well, Fukushima happened and the acceleration of renewables kicked in. Consequently, I learned early on that no one is safe from disruption – you need to be innovative, think ahead even when it may seem like you're at an all-time high, and then follow through on your objectives rigorously.
What's the best piece of advice you've ever received?
"There are no stupid questions, just those that are not asked." This is a piece of advice I believe to be crucial for our job as venture capitalists. In our space, you are constantly faced with new trends, technologies, business models and ways of thinking so you need to form your own view quickly, often with limited information, uncertainty and under pressure. So additional pieces of information or simple reflection points will help you quickly sharpen your own judgement.