Deep Tech startup Nuventura raises new funding to support global expansion of SF6-free gas insulated switchgear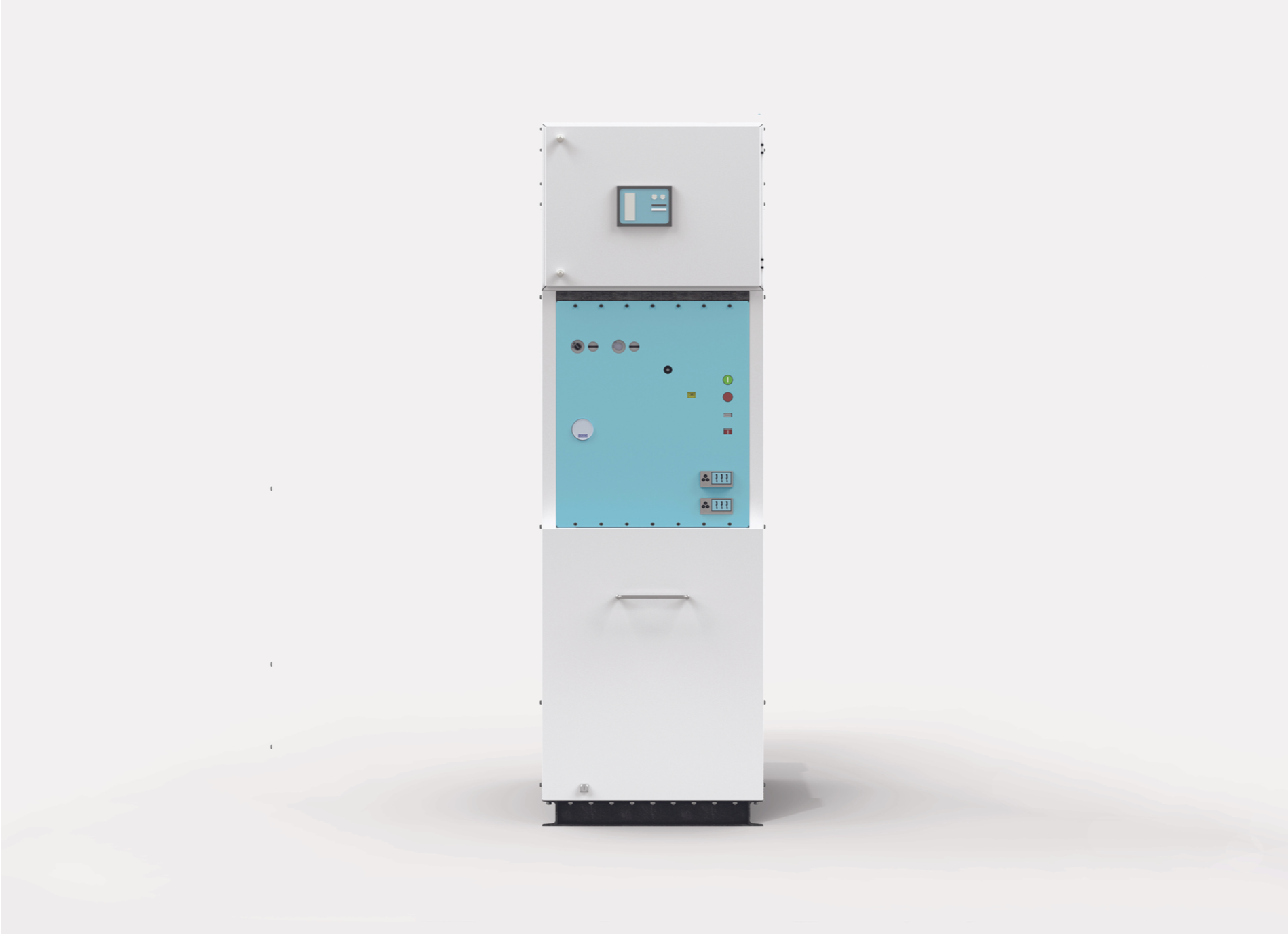 Future Energy Ventures participated in the latest €2.5 million funding round for Berlin-based R&D company, Nuventura. As an existing investor, we are excited by the potential of its patented gas insulated switchgear (GIS) technology to reduce greenhouse gas emissions in the energy grid and are pleased to continue to invest and welcome new investors Cycle Eco Technology Fund and DOEN Participaties. Congratulations to Nuventura CEO, Dr. Fabian Lemke and the rest of the Nuventura team. We're proud to be a part of your journey. You can find the full press release below.
Berlin, 23.03.2021
In December 2020 Nuventura successfully closed an equity funding round of € 2.5 million in extension of its 2019 seed round.
The new funding round will help Nuventura make the crucial next steps towards the product's industrialization and prepare for expansion into other markets.
This funding round was led by new investors Cycle Eco Technology Fund and DOEN Participaties with the participation of existing investors IBB Ventures, APEX Energy and Future Energy Ventures as well as several well-known angel investors. To date, Nuventura's total funding amounts to more than €8 million.
Based in Berlin, Nuventura is an R&D company that specialises in the development of medium voltage gas insulated switchgear (GIS). Its patented GIS technology replaces SF6 – the world's strongest greenhouse gas and the industry-standard insulating medium for traditional GIS – with dry air. SF6 is predominantly used in the energy industry and its annual emissions are equivalent to the yearly CO2 emissions produced by around 100 million cars. Thus, Nuventura contributes to the energy transition with a greenhouse gas-free grid technology.
Nuventura's business model is to enable switchgear manufacturers to expand their own product portfolios. Manufacturers can licence Nuventura's switchgear design or buy key components from Nuventura to incorporate into their own switchgear offerings. In so doing, the company facilitates a transition to an SF6-free switchgear industry, which will be demanded by regulators in the E.U., U.S.A. and other regions in the coming years.
"We have developed a switchgear technology that, not only maintains, but builds on the benefits of traditional SF6-using GIS including a new way of digitized asset monitoring and management. Over the past three years we have refined the technology, and now look forward to participating in demonstration projects, and expanding our manufacturer client-base", says Dr. Fabian Lemke, Nuventura's Co-Founder and CEO.

"We believe that Nuventura is a global innovation leader in the transition towards a more intelligent and sustainable electrical grid infrastructure. Their product which completely omits SF6 could symbolize a turning point for grid emissions. What impressed us about Nuventura was the exceptional quality of their engineering know-how, and how well their partnerships were structured to bring reliable infrastructure products to the market" says Dan Choon, Managing Partner at Cycle Eco Technology Fund.

"DOEN Participaties invests in ventures with an innovative business idea that have a positive impact on our society. Nuventura has a lot of impact potential, not only by eliminating SF6, but also by setting an example for the switchgear industry. As a former Green Challenge participant, we are happy to continue our partnership as a shareholder" says Beau-Anne Chilla, Impact Investment Manager at DOEN Participaties.
About the Cycle Eco Technology Fund:
Cycle Eco Technology is a Luxembourg based venture capital fund focused on investments in companies developing climate technologies and sustainable energy innovation with a global growth potential. Cycle is focused on the swift reduction of greenhouse gas emissions while increasing efficiencies in energy storage, transmission and industrial processes.
About the DOEN Foundation:
DOEN Participaties has been investing in innovative, sustainable and social start-ups for almost 25 years. DOEN Participaties invests in the early phase of companies and dares to take risks. DOEN Participaties is fully owned and managed by the DOEN Foundation. The DOEN Foundation was set up by the National Postcode Lottery to support innovative initiatives.
About IBB Ventures:
IBB Ventures has been providing venture capital to innovative Berlin-based companies since 1997 and has established itself as the market leader in early-stage financing. in Berlin. The funds are primarily used for development and market launch of innovative products or services as well as for business concepts from creative industries. Two funds with a total volume of EUR 100 million are currently in the investment phase. Both VC funds are financed by the Investitionsbank Berlin (IBB) and the European Regional Development Fund (ERDF), managed by the State of Berlin. IBB Ventures has already invested in more than 210 creative and technology companies in Berlin; in syndicates with partners, the start-ups received approx. EUR 1.52 billion, of which IBB Ventures has invested EUR 217 million as lead, co-lead or co-investor.
About Apex Energy:
The APEX Group with its headquarters in Rostock-Laage is the leading developer of hydrogen power plant solutions in Germany. APEX offers the full setup of complete H2 infrastructure individually adapted to the respective customer consumption needs.
About Future Energy Ventures:
Future Energy Ventures is the venture capital investment and collaboration platform of E.ON, managing a portfolio valued at around Euro 250 million, investing in digital and digitally enabled technologies and business models that have the potential to redefine the future energy landscape. Typically focusing on digital, scalable and asset-light companies seeking Series A and beyond funding, Future Energy Ventures seeks to capitalise on the investment opportunities presented by the transition to this new energy future and maximise scaling opportunities for its portfolio.