Employee Spotlight: Jan Lozek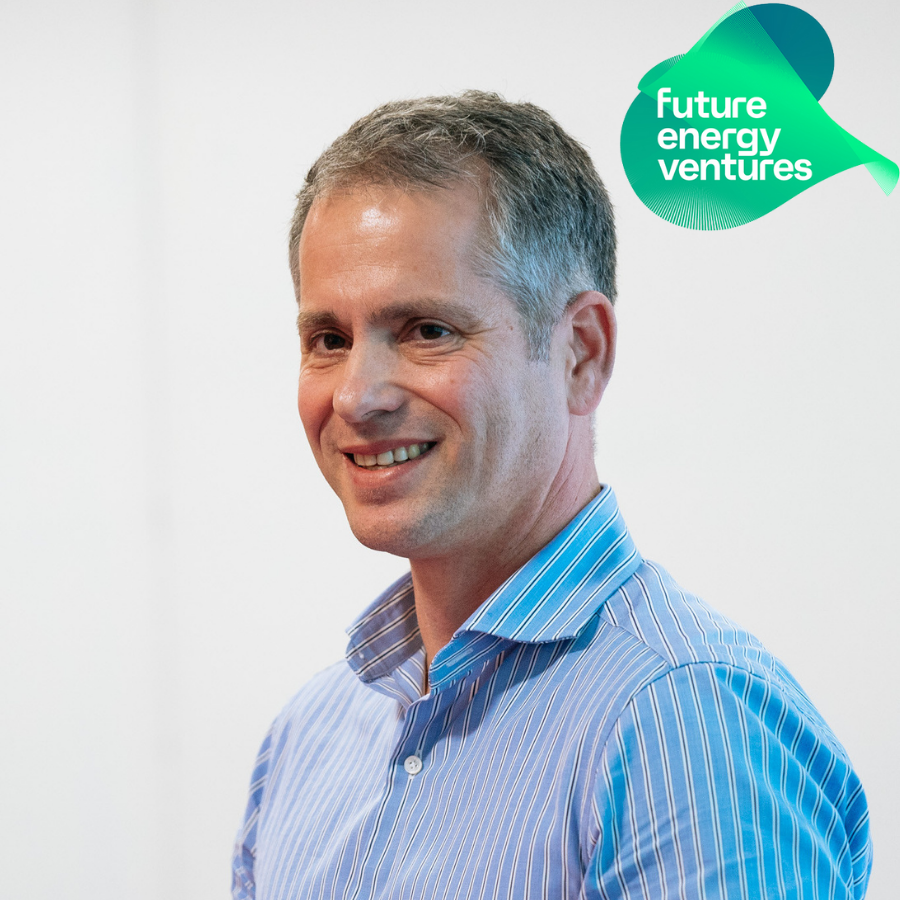 We value the strong community we have around and within the company – and we are especially proud of the people that make Future Energy Ventures such an inspiring and impactful place to work. Hence, we have decided to give them the spotlight and opportunity to talk about their experiences at Future Energy Ventures.
To kick off this series, we caught up with Jan Lozek, Founding and Managing Partner of Future Energy Ventures. In this Employee Spotlight, Jan delves into current trends and opportunities in the energy industry, his vision for the future of energy, tips for budding start-ups, and much more.
Which technologies or areas of the energy system do you find particularly interesting? And what do you consider to be the biggest trend/opportunity in this area?
The International Energy Agency is predicting a major surge in CO2 emissions from energy this year, as the world rebounds from the Covid-19 pandemic. On the plus side, renewable energy is booming, with green sources set to supply 30% of electricity in 2021.
Our investment focus is on business models and technologies that build towards the energy transition, but with an eye on broader trends across digital transformation, changing consumer demands, and the impacts of climate change. We invest in the best start-ups with high growth potential that can reduce costs, improve operations, avoid greenhouse gas emissions, and create new business and future revenue streams.
An area of particular interest at the moment is Distributed Energy Resources. In particular, we look at it from the perspective of managing and monitoring these resources – efficient and optimized operations that meet the user's needs.
The energy industry is known to be one of the most challenging for start-ups, but we believe our close partnerships with E.ON and other industry partners enable us to help start-ups innovate and work with utilities that accelerate their growth.
What are you focusing on at the moment?
Together with my team, we are focusing on three priorities:
Supporting our portfolio companies in growing and accelerating their products and services with E.ON or other global corporate partners to reduce carbon emissions
Setting up Future Energy Ventures for longevity and continued growth by onboarding further investors, corporates and start-ups to our platform to maximize the impact of our work
Sourcing exciting and impactful investment opportunities in our core locations of Europe, North America and Israel
What's your vision for the future of energy?
My vision is driving the transition to a decarbonized future, where energy will be digitally driven, smart, sustainable, cheap, abundant and available to all. Energy infrastructure will converge with other infrastructure, with buildings able to generate their own energy and store it for times of peak use, while entire cities will act as smart grids and smart energy storage networks.
To secure the future of our planet the energy industry needs to be redefined. Future Energy Ventures seeks investments in the future of energy in its broadest sense, including:
Future Energy: Pioneering the transformation to a digital, interconnected energy system, from smart generation and storage to smart distribution and smart energy management
Future Cities: Digital-enabled technologies connecting every layer of a city to the broader energy ecosystem, involving IoT technologies, data from connected devices, new mobility and transportation
Future Technologies: Technologies that may be disruptive to the current energy business, forming the future of energy, with frontier technologies ranging from cyber-security and artificial intelligence to blockchain
What are the driving forces that keep you motivated towards shaping the future energy landscape?
To fuel the energy transition and secure the planet for generations to come.
What is your take on sustainability?
The time for action for more climate protection and decarbonization is now. The path to a livable future can only be paved with digitalization. It enables new forms of transparency, collaboration and control; provides data for better-informed production and consumption decisions, and opens up new creative possibilities.
What advice would you give to a budding start-up or entrepreneur looking to secure funding?
Clearly define the problem you're trying to solve. Get feedback early, speak with prospective customers. Is your solution ready to scale?
Build a great team
Be innovative. Don't copycat existing business models without significant innovation
Have your financials clear and build scenarios. We know foreseeing a pandemic is not the usual but having a plan for every conceivable eventuality can help differentiate your company
Is there an investment opportunity you had that you wish you'd made?
Many – in hindsight you are always smarter. Nevertheless, I am really proud of what I have achieved with Future Energy Ventures and look forward to accelerating and adding to our investment portfolio.
How is investing in (e.g., energy generation, mobility, property technology, blockchain, etc.)  different from other sectors? What do other people get wrong about investing in this space?
It is a great honor investing in the energy transition to help secure the future of our planet. The capital market's recognition of the energy transition is not a one-time phenomenon: the cycle of returns and increased investment has just begun, and additional investment will only drive additional innovation, reducing costs further, and accelerating the rate of change across the sector.
The world committed a record US$501.3 billion to decarbonization in 2020, up 9% from the previous year, despite the economic disruption caused by the pandemic. According to PwC, investors representing over $45 trillion have signed on to drive change and help nations fulfill their climate pledges – over 100 countries have committed to net zero emissions economies by 2050. Venture firms like Lightspeed Venture Partners, Sequoia and Union Square Ventures are planting their flags around sustainable start-ups.
In the corporate world, close to 300 major global companies have made "net-zero before 2050" pledges. Microsoft has allocated $1 billion to a climate-innovation fund, while fellow tech giant Amazon committed $2 billion to its Climate Pledge Fund.
Greater consumer demand is driving a new class of "climate tech unicorns" focused on substantial sustainability impact e.g., Tesla, Nest, Impossible Foods. Meanwhile, new and cheaper technologies like #AI, #Cloud and #sensors are shifting the cost curve down and enabling entirely new business models. Innovation is powering a brave new energy world and we at Future Energy Ventures are thrilled to help lay the foundation, by giving start-ups the tools they need to thrive in it.
What life experiences have shaped your professional approach?
Success is a meandering path. Many failures, learnings and diverse experiences have shaped my professional approach:
Professional: My roles as a business executive, consultant, entrepreneur and venture capital/private equity/M&A investor; As an investment committee member, board member, observer and trusted advisor
Education: In Business Economics, International Management, Leadership, Lean- and Change-management, Coaching
Locations: Germany, France, Israel, Japan, Spain, UK, USA
Languages: German, English, Spanish
Private: My roles as Husband, Father, Brother, Son, Friend, etc.
What is your proudest achievement?
Founding Future Energy Ventures with an experienced and highly capable team of 15 professionals in Europe, North America and Israel, dedicated to building the future of energy. Future Energy Ventures' proven track record and wide recognition as one of the largest and most impactful energy transition-focused venture capital investors.
What's the best piece of advice you've ever received?
Be yourself.
Any role model you look up to who inspires you to work towards a better future?    
Angela Merkel is a solution surfer who puts other people's best interests forward. And that's just so remarkably unlike most political leaders, so she's stood out. She leads a country that has become, without any question, one of the strongest in Europe economically and politically. Her personal behavior, her seriousness, the way she drills down on issues — she's substantive, she's not superficial and she's not always just looking to win votes.
If you took a private poll of the G20 leaders, the most powerful leaders in the world, and you asked, "Who do you respect the most in this group?" she would surely win the poll. In nearly every European or international negotiation during the last decade, she has played an instrumental role and contributed to safeguarding our planet. It was her outstanding role to convince the heads of state and government to participate at the Paris Climate Summit in 2015, contributing hugely to its success.