Employee Spotlight: Fanny Rohr
We value the strong community we have around and within the company – and we are especially proud of the people that make Future Energy Ventures such an inspiring and impactful place to work.
For our latest employee spotlight, we spoke with Fanny Rohr, Future Energy Ventures' People Innovation Business Partner. Responsible for all people-related matters from hiring to onboarding, people development to company culture, not only for FEV but also for our portfolio start-ups, Fanny has certainly had a busy time during the Covid-19 pandemic.
This Spotlight looks at what makes Fanny tick, her visions for the future of VC in the energy industry as well as the journey she has been on and how it has changed her perspective on sustainability in energy systems.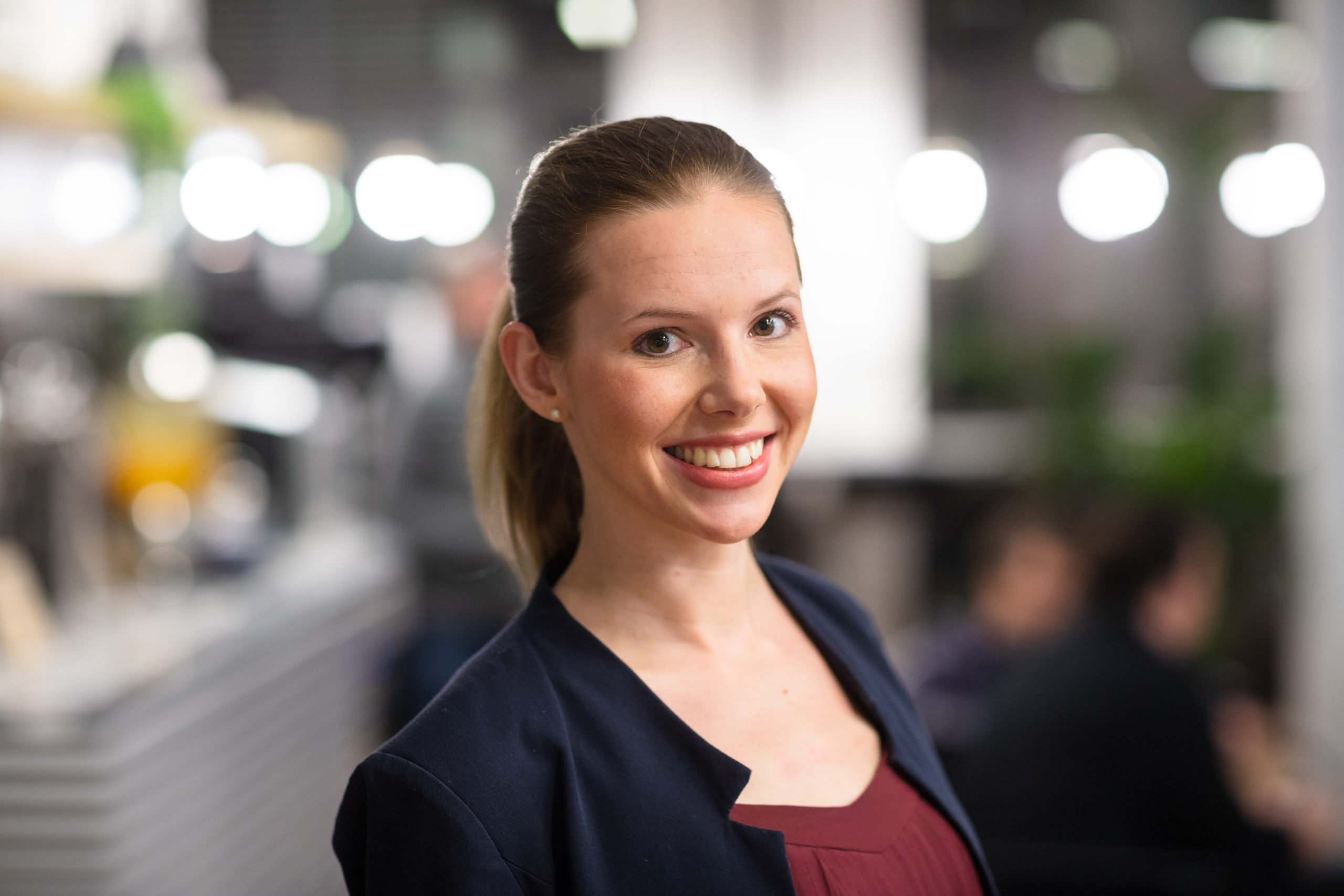 What are you focusing on at the moment?
At the moment, I'm focusing on activities that have a positive impact on our company culture. During the critical phase of the pandemic, most of our employees were working from home and we did not have many occasions to interact apart from regular team meetings; and certainly not in person. Now that we are slowly getting back to normal, we need to rethink our ways of working.
This means that we're looking to find the balance of on-site and remote work and to grow as a team independently of how often we actually meet in person. In addition, we are aiming for a working mode that is characterized by agility, ownership, and co-creation.
The team has shown great dedication throughout Covid-19, and it is a testament to all our colleagues that FEV has achieved so much during this challenging time.
Which technologies or areas of the energy system do you find particularly interesting?
Green hydrogen has incredibly high potential and is exciting me the most at the moment. When produced using renewable energy, hydrogen becomes a CO2-free raw material, which is incredible. The worldwide possibilities are endless, from use in fuel cells to being deployed as a synthetic energy carrier.
It is already becoming increasingly important as a key element of a sustainable energy system, contributing to the energy transition for industrial processes and mobility solutions alike. I look forward to seeing what's next with green hydrogen, and the part FEV can play in pushing forward this revolutionary fuel.
What are the driving forces that keep you motivated towards shaping the future energy landscape?
These are first and foremost the founders of our portfolio companies. Seeing how they put their heart and soul into their ideas, day after day, and shape the energy landscape of the future with revolutionary visions and smart ideas. This makes me believe that fundamental changes are possible and that FEV as an investor can make a major contribution to bringing these visions to reality.
At the same time, I also see that the road ahead is not easy. Venture capital is just one step. In addition, contacts with potential customers are needed, employees with the right expertise must be found, and ideas should be strategically developed. Across these elements, too, we support our portfolio as best we can and deliver added value.
What drew you to VC?
Before I started at FEV, I worked for a recruitment consultancy. Whilst there, many of my customers were start-ups, and I was greatly impressed by their desire to overcome their growth challenges by the culture they created and the speed with which changes were made. This inspired me to dive deeper into this world and contribute to the successful path of young companies as part of a venture capital firm.
What advice would you give to a budding start-up or entrepreneur looking to secure funding?
The most important factor of a successful start-up is the team. Make sure your team is highly diverse – not only in terms of expertise and academic background but also in terms of age, gender, and cultural background. A diverse team will make smart decisions and will also be able to cope with the changing demands of the market.
Especially if you have started a new company, it will not always be easy to fill key positions with the right candidates. Therefore, it is important that you create the right incentives – be it through an Employee Stock Ownership Plan (ESOP), an exciting task, or a convincing purpose.
If you want to win an investor, you must be a strong team.
How has working in the energy sector shaped your thinking?
Before working in the energy sector, I must admit I didn't think too much about alternative energy systems, renewables, or what energy generation may look like in the future. Sustainability has always been important to me, but I tended to think about it on a small scale.
Since I've been involved with the energy space professionally, my understanding has changed. Our portfolio companies show us the technological possibilities for shaping energy generation, storage, and usage in a futuristic way.
Moreover, energy is not a one-dimensional issue – it plays a role in a wide variety of sectors and is in turn influenced by them. In order to shape the energy system of the future, it is not enough to look at one's own space – rather, it will involve a combination of many different players in the market.
What do you like doing when you're not working?
I'm a book addict. I read at least a few pages every day and my reading ranges from novels to non-fiction to biographies. The most inspiring book I've read recently was "No Rules Rules" by Reed Hastings and Erin Meyer.
Other than that, I love hiking in the mountains and climbing peaks. Testing my physical limits and being in the heart of nature makes me happy.
What's your favorite film?
The film "Into the Wild"  is great. Not only because of the impressive images of the endless expanse of the Alaskan wilderness but also because it is a story of a man who leaves everything behind and embarks on a life of privation far from civilization – and this teaches him a lot about himself and life itself.