Employee Spotlight: Giancarlo Savini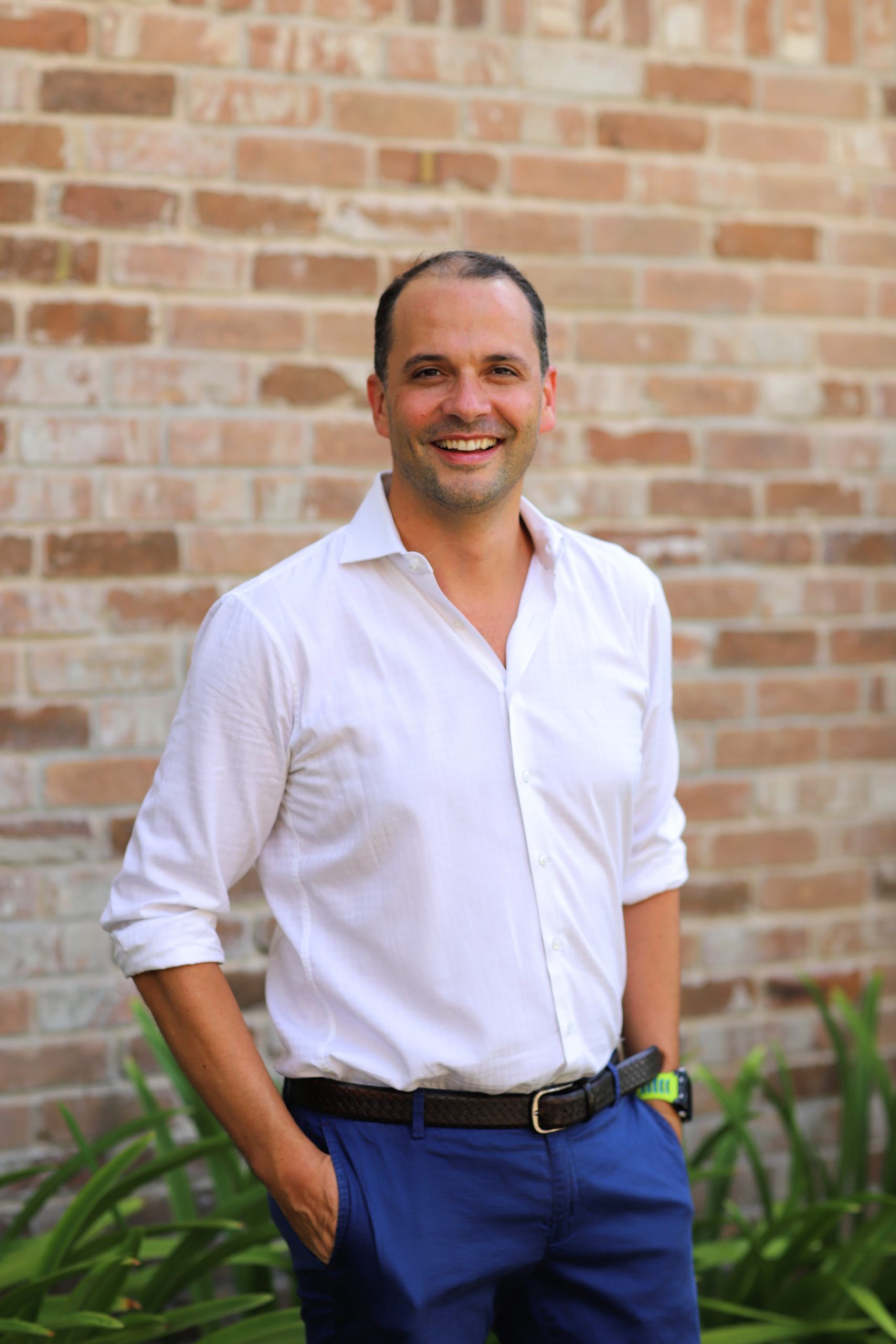 We value the strong community we have both around and within the company – and we are especially proud of the people that make Future Energy Ventures such an inspiring and impactful place to work.
For our latest employee spotlight, we spoke with Giancarlo Savini, Investment Principal in our Palo Alto office. During our conversation, Giancarlo shares his role at Future Energy Ventures, his vision for the future of energy and net-zero, and some of the most exciting and challenging aspects of working in VC. He also shares his surprising first job before he entered the world of venture capital and Climate Tech
What is your role in the Future Energy Ventures team? 
I joined Future Energy Ventures (FEV) in October 2022 as Investment Principal in our US team in Palo Alto. What makes me excited to go to work every day? Scouting the best investment opportunities to meaningfully solve climate change. I am also actively supporting the boards of five FEV portfolio companies (Cryptowerk, Moj.io, Raiven, Sight Machine and SOLshare). FEV Team has an incredible wealth of knowledge from creating and managing one of the biggest Portfolio in Climate Tech Ventures (as E.ON Corporate VC). Working with FEV team and deeply understanding what it takes to win in each Climate Tech sector is truly exciting!
Which technologies or areas of the energy system do you find particularly interesting? What do you consider to be the biggest trend/opportunity in this area? 
I am particularly excited about the following areas:
eMobility: How all Electric Vehicles (EV) will interface with our electric grids and our buildings.
Home Electrification and Energy storage: While the technologies are mostly available, now the focus is to eliminate the adoption's friction points and create better control around our electrons flows.
DER aggregation and Flexibility: We have finally reached an exciting and long-awaited inflection point in Distributed Energy Resources (DER). Many heterogeneous DERs (Thermostats, Batteries, Solar-roof PV, EVs) can now be aggregated and more actively participate to our grids and create Virtual Power Plants (VPP). Endless solutions are available to finally decarbonize our grids together with utilities and grid operators.
Carbon Markets: I love carbon markets! With 10 GTons of CO2 / year needed to be removed (and exchanged in our carbon markets) from our atmosphere by 2030, we're going to see big new winners in this space.
What's your vision for the future of energy? 
Energy use is about 70-73% of CO2e global emissions (Buildings, Transportation, and Industry). We anticipate that the sector will see more change in the next five years than we've seen in the past few decades. One of the most fascinating part will be the active integration of many different DERs (all devices in our homes and offices which deliver, manage or consume energy) into the biggest engineering marvel ever built (our electric grids). We have a huge opportunity to orchestrate how this new diverse spectrum of DERs will actively play together our existing grids (while decarbonizing our energy consumption).
What do you think the path to net-zero looks like? 
Net Zero is the single biggest and most meaningful opportunity we have in our life span. Most of us, our kids and grandkids will somehow work in climate tech in the next decades to contribute to a net-zero future. Why biggest?
We know having 400+ ppm (parts per million) of CO2 in the air we breathe is not sustainable. This has continued to grow at a concerning rate (30% in the last 60 years alone). As per the last report from the Intergovernmental Panel on Climate Change (IPCC 2022), by the time my 9-year-old son reaches my age, we will need to remove about 10+ Billion Tons of CO2 per year from our atmosphere (from several thousand tons of CO2 currently removed per year). If 1 ton of CO2 will be traded $150-300 USD/tons, this would be one of the biggest markets in our economies (equivalent, as example, to the current global automotive manufacturing market). These are mind-boggling numbers yet they only account CO2 removal from our atmosphere and not all the other markets which are/will reduce CO2 and other emissions from our current economies.
What has been your best/most challenging deal? 
The most exciting deal space has been Electric Hydrogen, working with a dream team of ambitious founders re-creating from the grounds up how green hydrogen is produced. I believe that all deals will be both fascinating and challenging at the same time. Venture is about navigating uncharted territories and taking non-consensus risks when the opportunity is big enough. Even the most experienced CEOs and investors face challenges and need to be ready to take drastic measures and pivot quickly.
What have you found the most surprising thing about being a VC investor? 
The fact that everybody thinks our job is like Shark Tank reality show!
What is really both surprising and rewarding is to see, every day, how new founders are dedicating their energy, time, and entire life's savings to solve Climate Change with their ideas. Despite the odds, macro-economics conjunctions, and difficulty cracking these science-based problems, there is always a new company trying to make it big! The innate human desire to persevere and discover the unknown is more alive than ever in Climate Tech. Working with these individuals and helping them build their dreams is an honor and a truly rewarding journey.
What was your first job? 
My first job was a waiter and pizza maker at a pizzeria! A pizzeria is a microcosm that serves as a perfect analogy for the larger venture ecosystem. I learned how important is to create with passion a high-quality product before start to selling it, how important is to have a tight knit relationship with your team (especially in those high-pressure moments), how to balance perfectionism and margins and to win your customers every week or quarter consistently. Learning, in the real world, how to internalize these concepts is key if you are in Climate Tech SaaS as well in a small trattoria!
What's the best piece of advice you've ever received?
Generating solid returns only counts if they are meaningful and you are having fun!