Employee Spotlight: Ohad Mamann
We value the strong community we have around and within the company – and we are especially proud of the people that make Future Energy Ventures such an inspiring and impactful place to work.
For our latest employee spotlight, we caught up with Ohad Mamann, who joined us in March of this year as Principal in Israel. Together with Boaz Kantor and Aaron Israel, Ohad leverages his deep knowledge of the Israeli tech start-up and investment scenes to help drive our mission to pioneer the future of energy together with world-class start-ups.
This Spotlight looks at Ohad's take on the decentralization trend, what attracted him to the venture capital landscape and the best piece of advice he's ever received.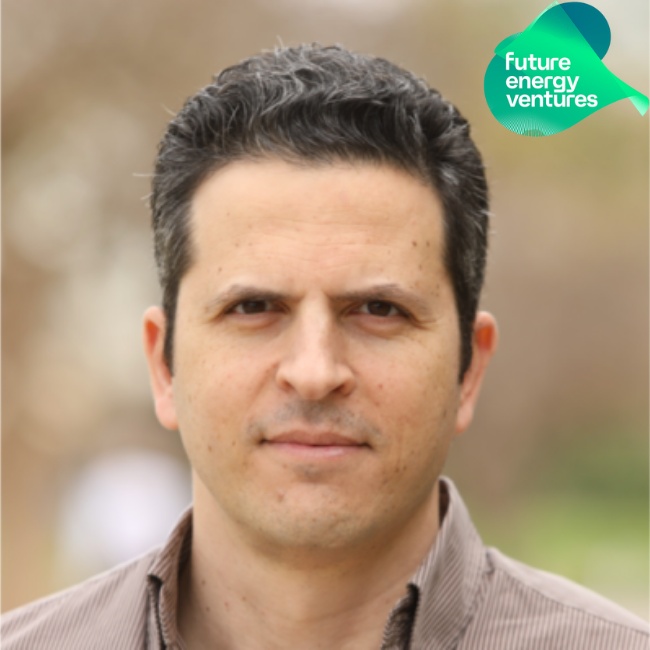 Which technologies or areas of the energy system do you find particularly interesting? And what do you consider to be the biggest trend/opportunity in this area?
 
To me, a very interesting element of the energy transition is decentralization, because it's a shift related to the structure and business model of a very traditional industry. We are all familiar with the advantages described by advocates of decentralized systems, such as resilience, efficiency and increased usage of renewables. However, what I find most interesting about this trend, is that it's the kind of shift that has the potential to have economic impacts far beyond the energy sector, creating new sources of income and financial activity around energy trading and consumer behaviour. I think it's interesting to look at this in parallel to the rise of decentralization in other areas, and how blockchain technologies will be applied in this space.
What are the driving forces that keep you motivated towards shaping the future energy landscape?
 
Well, I have four kids… My youngest son is three months old and when he turns my age, it will be the year 2064! With hindsight, I think we all see how technology has resulted in exponential human growth. It's exciting to imagine what the world might look like for my children in 2064 – and it's a major driver for me to be part of a global effort to build a more sustainable future.
What is your take on sustainability?
 
I think our greatest challenge is creating a global behavioural change at a scale great enough to combat climate change. By now, we are all aware of climate change,  the human activities that have been causing it and at least some of the required mitigation measures. We are also aware of its catastrophic consequences, but still, we have not been very successful in creating the necessary change. There are so many human biases acting against us, it's actually not surprising. We are not good at understanding statistical trends and long-term changes, we choose immediate rewards over long-term rewards, and we underestimate complex long-term threats like climate change. However, I remain optimistic and believe that with the right leadership, innovation and technology will prevail and pave a more sustainable path.
What drew you to VC?
Prior to joining Future Energy Ventures, I was a corporate lawyer representing founders, start-ups and venture capital funds. Throughout the years, I was involved in hundreds of transactions, but I always found myself fascinated when hearing a company's story for the first time. As a VC investor, you get to meet super smart people with amazing ideas, and then you get to join them on their journey. Need I say more?
What advice would you give to a budding start-up or entrepreneur looking to secure funding?
 
You never get a second chance to make a first impression. Do all the preparation you possibly can, and then do some more. It's ok to not have all the answers, but you really need to convince potential investors that you have a deep and thourough understanding of the space you are targeting, especially if you are talking to professional investors with specific expertise in your industry.
What's the best piece of advice you've ever received?
A great lawyer taught me that people tend to make more mistakes and bad decisions at the final moments of the deal – just before signing or closing – when pressure is usually at its peak and everybody is anxious to finalize. This is exactly the moment to be super focused, keep calm and insist on doing the right thing.
What's your favorite film/band/album/book/TV show?
Not very original, but "The Hard Thing About Hard Things" by Ben Horowitz is one of the few books I enjoy going back to. It's filled with real life stories about the journey of start-ups and founders, and I always enjoy the humor and authenticity. Great read.