Employee Spotlight: Samuel Neufeld
We value the strong sense of community we have around and within the company – and we are especially proud of the people that make Future Energy Ventures such an inspiring and impactful place to work. Our people are what makes Future Energy Ventures what it is, so we want to give them spotlight and opportunity to talk about their experiences at Future Energy Ventures.
Meet Samuel Neufeld, Investment Analyst at Future Energy Ventures. As part of FEV's investment team, he works closely with our Tel Aviv and Berlin offices to support the growth of our portfolio, scouting exciting new portfolio opportunities and evaluating prospective partnerships with the pioneering start-ups transforming our energy systems.
In our latest spotlight, Sam sheds light into his role at Future Energy Ventures, how he initially got into VC, and the developments within the energy landscape excite him most.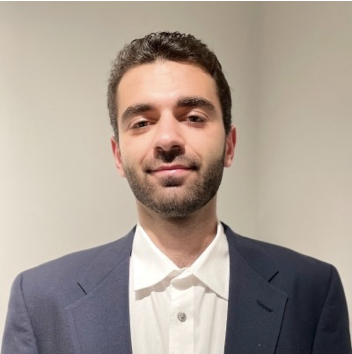 What is your role in the Future Energy Ventures team?
I'm an Investment Analyst, working on market research, deal sourcing, due diligence, and supporting the execution of transactions.
Which technologies or areas of the energy system do you find particularly interesting? And what do you consider to be the biggest trend/opportunity in this area?
Presently, the manufacturing of building materials like cement and steel comprise a shocking amount of global carbon emissions – more than 10 percent combined. I'm really inspired by the scientists and technologists creating novel, low-carbon versions of these substances as well as digital technologies to bring greater efficiency to their use. These innovations pose great potential to transform industrialization and minimize the negative externalities of building cities and infrastructure to a mere fraction of where they stand today. More broadly, the idea that economic growth – the tide primarily responsible for raising living standards across the world and lifting billions out of poverty – may one day no longer result in higher carbon emissions and pollution – is truly exciting.
What are the driving forces that keep you motivated towards shaping the future energy landscape?
I believe we're living during a 'hinge of history' where the actions taken in the upcoming decade will have disproportionate, cascading impacts on future generations. Executing the energy transition before we impact the climate too much is necessary to ensure the world remains liveable for future generations and the animal kingdom. To that extent, I feel really lucky to contribute to such a meaningful cause.
What drew you to VC?
I love that working in VC gives me the opportunity to learn about the frontiers of emerging technologies and sectors as well as to engage with brilliant, passionate entrepreneurs on a daily basis.
How has working in the energy sector shaped your thinking?
When I used to walk around a new city, I would take in the environment and ambiance as a whole – architecture, people, and the natural world. These days, I find my attention reflexively shifting to things like power lines and rooftop solar panels. My friends are getting a bit tired of hearing about it.