Employee Spotlight: Veronique Hördemann
We value the strong community we have around and within the company – and we are especially proud of the people that make Future Energy Ventures such an inspiring and impactful place to work. Hence, we have decided to give them the spotlight and opportunity to talk about their experiences at Future Energy Ventures.
We caught up with Veronique Hördemann, an Investment Partner at Future Energy Ventures with a strong track record in venture capital as well as the energy industry. Veronique's role is to identify, support and develop portfolio companies and their innovative solutions to real-world problems.
This Spotlight delves into Veronique's day-to-day responsibilities, her primary motivators and the life experience that most shaped her professional approach.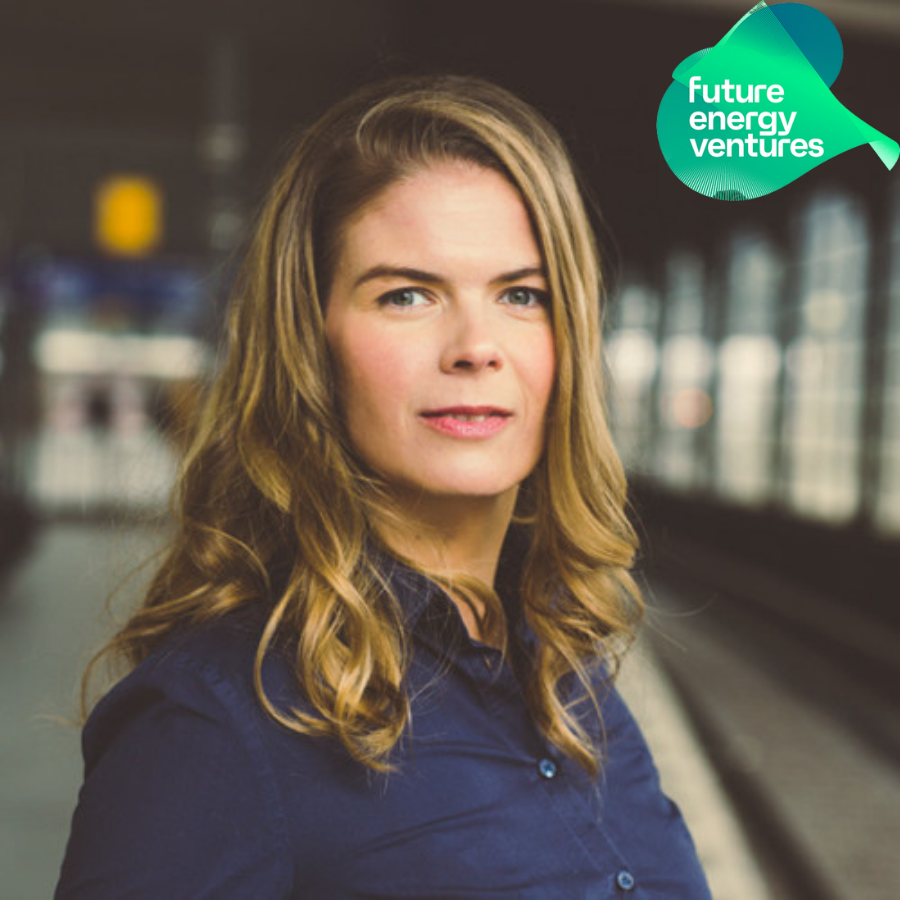 Which technologies or areas of the energy system do you find particularly interesting? And what do you consider to be the biggest trend/opportunity in this area?
It is essential that our energy systems change as we transition to a more sustainable world of electrification and renewable power. I am therefore interested in all technologies and solutions that enable that shift, and the endless possibilities they offer.
There is an enormous opportunity to identify the emerging technologies and collaborations that will support our move to a decarbonized, digitized and electrified future. I enjoy working with the organizations leading that transition in my day-to-day job at FEV.
What are you focusing on at the moment?
My focus is on supporting the development and funding of our existing portfolio of companies, helping them to grow and finding the partnerships they need to test their vision and technology before taking it to the next stage of development. I am also focused on helping our portfolio companies access the funding and advice they need to drive that journey.
What are the driving forces that keep you motivated towards shaping the future energy landscape?
My driving force is to do my bit to help future generations have the same opportunities that we have today – to enjoy nature, the environment and life. Unless we act now to deliver the necessary change for a sustainable energy landscape and a net-zero world, it is the coming generations that will suffer.
What drew you to VC?
The idea of being presented with a range of incredibly interesting companies that are looking for funding and support, then evaluating their business plans to select the best opportunities. This is an opportunity unique to VC.
I find it incredibly rewarding to work with these companies, advising them and helping them access the funding they need to grow and meet their potential.
What have you found the most surprising thing about being a VC investor?
The most surprising thing about being a VC investor is that it does not even feel like work! Every day seems to bring something new and exciting; new start-ups, new people, creative entrepreneurs – all with different outlooks and solutions to solving real problems. I find it crazy how many great people are out there with ideas that might revolutionize our current ways of living, working and even thinking.
What life experiences have shaped your professional approach?
The birth of my daughter. That moment shifted my priorities and shaped the way I see the world. It made my approach to my professional life lighter, giving me a much broader lens with which to view life and work, as well as a broader, more meaningful set of goals.
What do you like doing when you're not working?
I teach and practice yoga!