Face-to-Face with our portfolio: eSmart Systems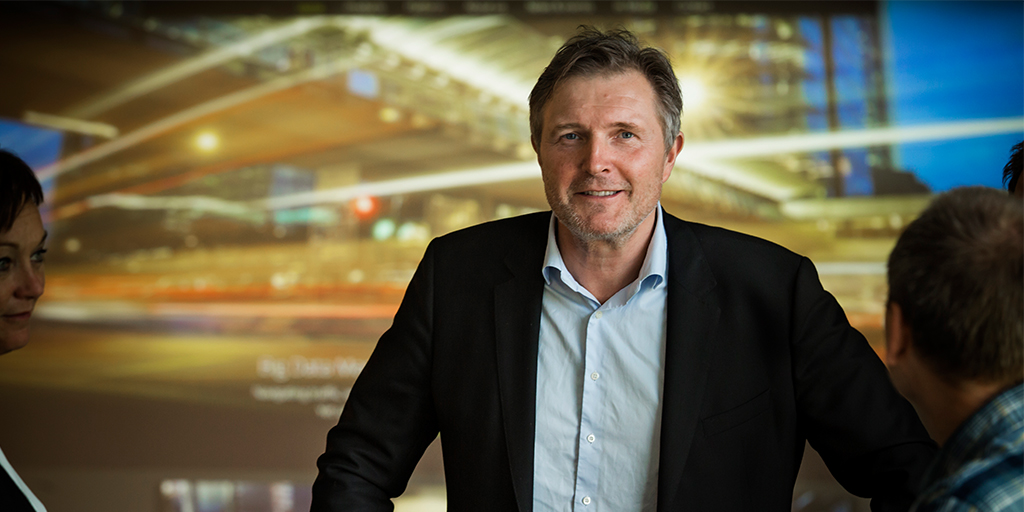 eSmart Systems, a provider of AI-driven software for the inspection of powerlines, grid maintenance planning, and energy flexibility optimization, secured $34 million USD in an investment round that took place in June 2019. eSmart's innovative approach to grid asset management and maintenance prolongs asset life, increases operational and capital efficiency, making them an obvious and mutually-beneficial partner for us. Today, we are proud to partner with eSmart Systems as we advance the technologies that will bring our vision of a decentralized, democratized, and digitalized energy system to life.
We sat down with eSmart Systems CEO Knut H. H. Johansen to learn more about their latest projects and how AI and data will impact our future energy systems.
Can you start by talking a bit about what your company does and what it is you are focusing on in particular at the moment? 
Knut H. H. Johansen: We build and deliver the next generation artificial intelligence (AI)-based analytics software solutions for inspections and optimization of the world's critical energy infrastructure such as electricity grids. Our core product, Connected Drone, leverages artificial intelligence applied to aerial and ground-based images to identify assets and detect defects in electric utility transmission & distribution infrastructure.
At the moment, we are particularly focused on building on the momentum we have in the market, especially with tier one utilities in North America and Europe.
Does eSmart Systems have the potential to transform the energy industry? 
Knut: Yes, without a doubt. As a company we have always been at the forefront of technology and our products have unlocked completely new ways of utilizing data, making decisions, conserving resources and reducing costs. We are changing the way energy companies operate.
What do you look for in an investor?
Knut: We look for a unique combination of deep industry knowledge, a global network and demonstrated success in scaling technology companies. A good investor should be more than just a financial investor, but a trusted partner and advisor. I would also say having a hands-on attitude is important. Cooperation should not be limited to board meetings or other formal forums, but open discussions to give guidance, advice and support. You have already built strong global partnerships and have acquired some big names in the energy industry as your customers and successfully completed a significant funding round in 2019. When do you expect exponential growth for your business?
Knut: We strongly believe that we are approaching an inflection point within the next 24 months. The adoption of image capturing technologies for grid inspections is rapidly growing in both Europe and North America, especially driven by great success stories from some of the early movers in the market, like our customer Xcel Energy. This creates an urgent need for solutions like Connected Drone. While many utilities are implementing such technologies at smaller scale currently, the volume of inspection data is expected to grow rapidly over the next few years as both image capturing technologies and related regulations evolve.
Where do you want to be in two years from now on this journey? 
Knut: Two years from now, building on our current position as the leading AI inspections software provider in Europe and North America, we will have expanded into two new geographies and merged our Connected Drone and Connected Grid products, providing an offering which combines the world class image analysis capabilities in Connected Drone with the extensive asset analytic capabilities in Connected Grid.
Future Energy Ventures' view on eSmart Systems
eSmart's AI and digital capabilities are paired with a profound knowledge of the energy industry. This is a perfect match to our investment hypothesis to invest in startups which support the digital transformation of the energy system. eSmart's main product, which automates grid asset inspections, is the perfect example of how machine learning and artificial intelligence can reduce maintenance costs at the same time as increasing the quality. In addition, we are impressed by the experienced management team and the traction they have already established with their international customers. In our view, eSmart Systems' expertise and capabilities can be utilized to "digitalize" core processes – their current offering is just the beginning.