Face-to-Face with our portfolio: Sterblue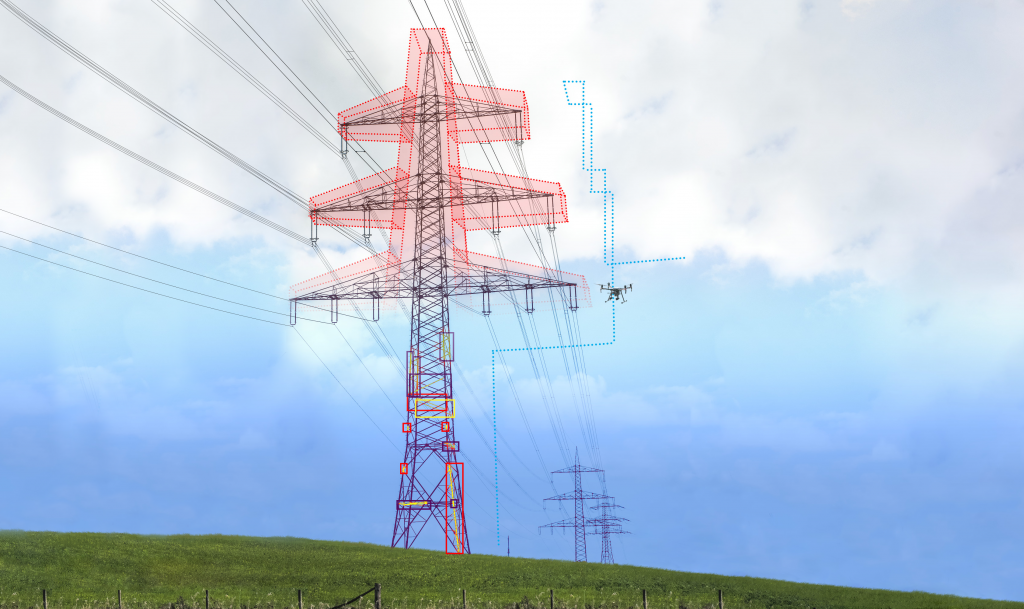 Sterblue builds AI-supported analytics software for drones to automate the wind turbine and power grid inspection process. We caught up with Sterblue CEO Geoffrey Vancassel to learn more about Sterblue's growth and where they are headed next.
Can you tell us a bit about what your company does and what you are focusing on at the moment?
Geoffrey: At Sterblue, we build software for the inspection of infrastructure like wind turbines or power lines. Our technology uses Artificial Intelligence (AI) to guide drones along structures, finding anomalies and lapses in the integrity of the assets. The drones produce reports on the condition of the asset, and identify where any problems may be. Our technology uses off the shelf drones and is activated at the click of a button. With this self-checking technology, we want to take away some of today's inefficiencies and contribute to a digitalized and decentralized energy world.
Since we started in 2016, we've grown to 25 people across three offices – in Nantes (France), Lisbon (Portugal) and Los Angeles (US).
What do you look for in an investor?
Geoffrey: One of the key things is focus on collaboration. We look to be a part of an ecosystem where innovators with the most cutting-edge technologies and ideas can seamlessly collaborate with other innovators, industry experts, successful business leaders and investors to exchange business knowledge, experiences and ideas.
An investor should have the fundamental understanding that the energy system needs to evolve in line with the 4D's (Decarbonization, Decentralization, Digitalization and Democratization) – and that to achieve this evolution, collaboration is key.
How is Sterblue revolutionizing grid infrastructure maintenance and when can we expect to see exponential growth for the business?
Geoffrey: Our vision at Sterblue is to build a better Google Earth – one that's almost indistinguishable from the real world. The combination of Sterblue's automatic navigation and analysis software with an upcoming improvement in the drone system will enable fully autonomous drone-based inspections in remote areas. When this is a reality, we will be able to collect data at a fraction of the current cost – and on a weekly or monthly, rather than annual, basis – to provide actionable information to predict any change in the status of the grid infrastructure.
Where do you want to be in two years from now on this journey? 
Geoffrey: Our goal is to continuously grow our business and make asset management easier. We want to pioneer technology that predicts the future status and maintenance requirements of all sorts of energy assets – electrical grids, onshore and offshore wind turbines, cooling towers, dams, and more.
Future Energy Ventures' take on Sterblue
The future of the grid and its maintenance is digital. Sterblue has the means to transform management of grid assets and infrastructure, providing a one-stop solution to creating self-maintaining infrastructure. Manual checking of these structures isn't time or cost efficient and it also carries an element of physical risk to the person carrying out the checks. In the future these assets will be self-monitoring – only "calling" us if there is a problem. We won't need to send out field workforce to conduct manual routine inspections, making grid management much safer and more efficient. With automated surveillance and visual recognition technology that can be deployed on any off-the-shelf drone, grid surveillance is going to be crowd sourced going forward.
Sterblue's technology has the potential to make this future a reality and it has a clear market appeal, attracting the interest of grid operators all over the world.
Find more about Sterblue at www.sterblue.com