Meet Hubject, the EV intercharge network to bridge all borders
Hubject seeks to transform the electric mobility market. As conveners of the largest eRoaming network for borderless eMobility, Hubject's intercharge network gives electric vehicle (EV) drivers access to over 400,000 charging options worldwide, providing a seamless charging experience. Bringing together more than 1.000 partners into its intercharge network, Hubject is a growing, open collaboration offering that is unifying the market for EV charging.
We caught up with Christian Hahn, CEO of Hubject, ahead of Hubject's Intercharge Network Conference 2022 (ICNC22), the leading B2B event for eMobility, taking place in September in Berlin. We delved into Hubject's mission and offering, as well trends and opportunities for future R&D in the EV sector.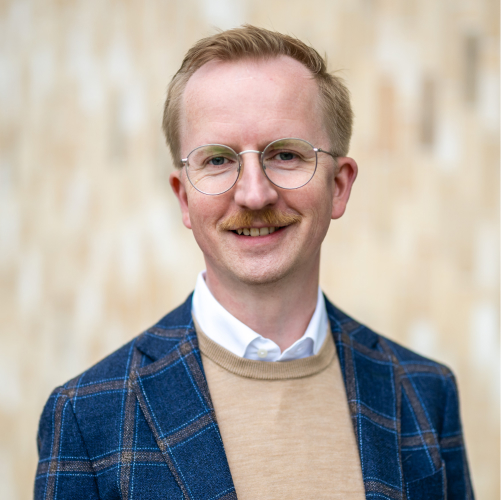 Christian Hahn, CEO of Hubject

Can you tell us a bit about what your company does, what problems you solve for your customers, and what you are focusing on at the moment?
Christian: Since its founding in 2012, Hubject has set itself the goal of taking zero-emission mobility in a fully electric society to a global scale. This includes encouraging the use of EVs through cross-border charging infrastructure, ensuring that the charging process is as quick, simple and sophisticated as it was in the age of refueling.
We at Hubject are pursuing a holistic strategic approach, because only if – in addition to the automotive industry – tech companies, large energy producers and government institutions now follow up on their commitments with coordinated action can we truly achieve transformation.
We are currently working on presenting the EV Ecosystem at the upcoming intercharge network conference (ICNC22) in Berlin. We at Hubject launched the conference in 2012 already and it has since become the leading B2B event for EV Charging related topics. This year, we are confident that the 10th edition of the ICNC will once again be an important stopover for those looking to drive the development and expansion of eMobility worldwide.
Tell us more about the reach of Hubject's open intercharge network. How many companies are connected to the platform and roughly how many EV drivers does it reach?
Christian: During the last 10 years, over 1,000 partners from across 52 countries and four continents have joined Hubject's intercharge eRoaming platform. Together, we have created this borderless intercharge network that can accelerate the adoption of electric vehicles and decarbonization of the mobility value chain. ​
Meanwhile, we are busy developing the functionality of the platform. Anyone investing in our climate transition must also be offered the prospect of their well-deserved return on investment – a borderless charging network that is as seamless as possible. In our opinion, this also includes the so-called "right to charge". Whether in an urban or rural setting, it simply has to be possible everywhere for every EV Driver and at any time.
The eMobility market is highly fragmented with a multitude of market players each providing their own charging solutions. Are there any challenges you foresee in unifying the market for seamless EV charging?
Christian: To enable a seamless charging experience, we believe that charging needs to be done as simply as possible. To achieve this simplicity 'Plug & Charge' can help. Our 'Plug & Charge' solution is based on the international standard ISO15118, an open standard without any lock-in effect. Via this standard, every car manufacturer, service provider and charging network operator can offer charging by enabling a simple start and stop of a charging session through direct and secure communication between the EV and the charging station. There is no need for swiping an RFID card or using a smartphone anymore. The easier it is to use charging stations, the more people will switch to EVs – and therefore, the more positive the impact on the environment.
Of course, this requires a reliable business framework in the background. But this is just the start of the future EV market – that will include additional services and functionalities, like reservation of charging stations and integration of EV charging into the electricity ecosystem, often called 'managed charging' or 'smart charging'.
What's next for Hubject? Any new e-mobility trends or developments on your radar?
Christian: The more e-mobility that is integrated into our everyday lives, the more we have to make sure that research and development is driven forward. We are dealing here with a general-purpose technology, i.e. a key technology that affects different economic sectors and can therefore make a significant contribution to the growth of the economy. We also support the desire for a higher speed for zero-emission energy recharging. One minute of charging time for a 100 km journey is still unheard of today, but will be feasible in the future.
It makes sense to advance the development of vehicle-to-grid technology (V2G) which enables us to return the electricity stored in the vehicle battery to the grid at times of increased energy demand, thus contributing to grid stabilization.  Here, it is also necessary to examine legal adjustments, for example with regard to liability issues.
The change in the automotive industry is also shaped and driven by new social, ecological and regulatory developments. Megatrends such as increased awareness of environmental protection and climate change, demographic change, urbanization and digitalization are providing additional tailwinds for the advancement of eMobility, as people seek increased efficiency, emission avoidance, networking and automation.
What do you look for in an investor? What makes Future Energy Ventures different?
Christian: Hubject appreciates partners who share the mission to establish eMobility as the socially desired, contemporary and emission-free form of transport.
Because of the enormous tasks that await us, Hubject needs partners like Future Energy Ventures who are capable of taking action and driving that change.
Future Energy Ventures' view on Hubject
In order to provide the right answers to the pressing questions of the future, Hubject has brought teams from the digitally native generation to the table. In addition to their strategic thinking, Hubject also have impressive digital expertise. Their work at the intersection of the mobility, energy and software industries means they can analyze faster, tackle complex challenges and react more flexibly.
By joining forces, we can provide the sustainably thought-out infrastructure for the global energy and mobility market of the future and benefit from this prospering sector.