Meet KUGU, the modular platform for digital building management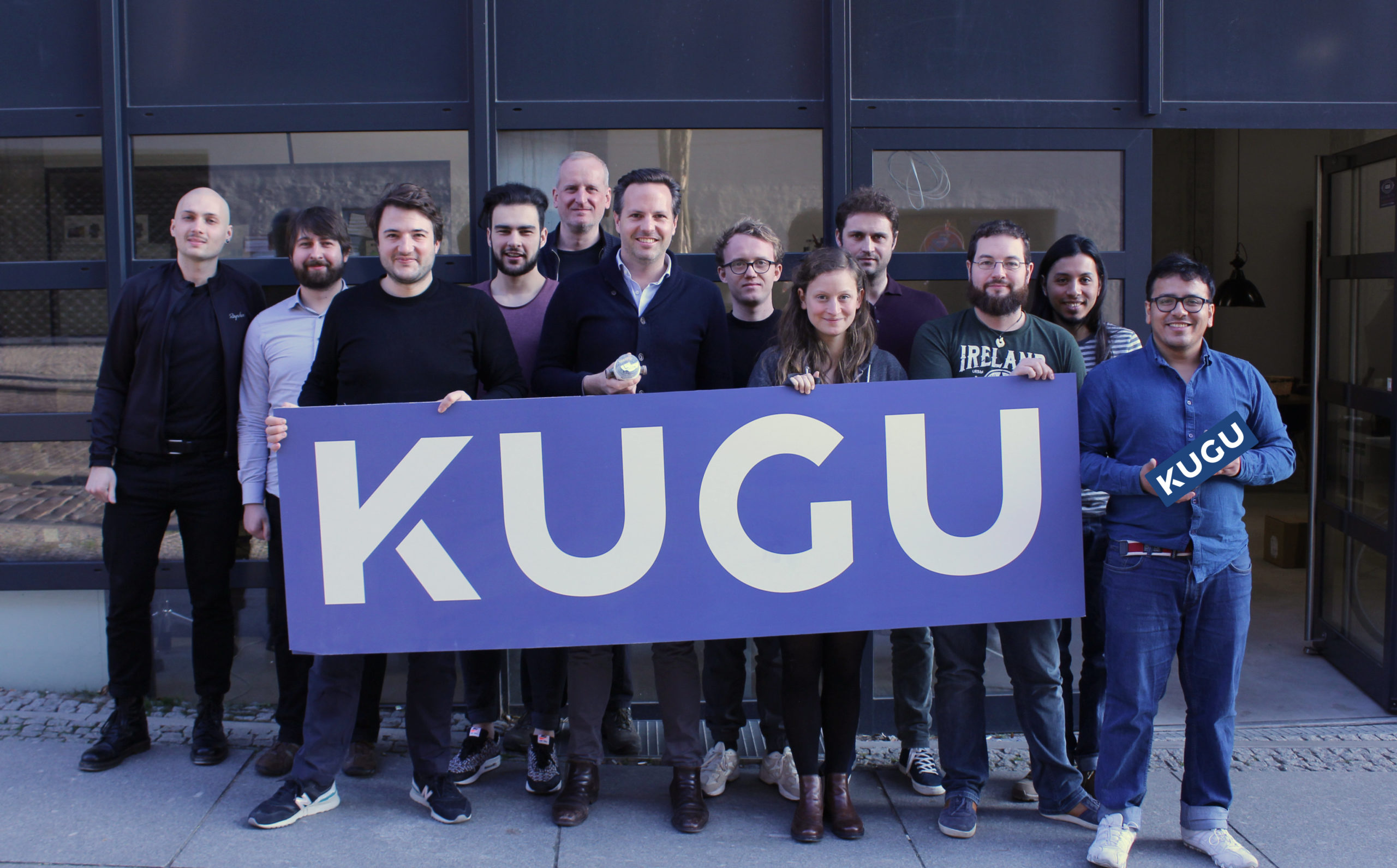 KUGU is a Berlin-based startup that is transforming the German real estate and energy industries through an innovative digital building management platform. Founded in 2016 by Leopold Kuttner and Christopher von Gumppenberg, KUGU set out to create advantages for operators, residents and the environment through the digitization of real estate. Using IoT and AI technologies, they have created a customizable modular platform that automates building heating, billing, and management to improve energy efficiency and reduce costs. By alleviating wasteful process inefficiencies, KUGU is helping to pioneer a more environmentally conscious and sustainable future at the intersection of energy and real estate.
We sat down with KUGU's Christopher von Gumppenberg to discuss how KUGU is not only making German infrastructure more operationally efficient, but also contributing to reducing CO2 emissions on a global scale.
Can you tell us a bit about what your company does, what problems you solve for your customers and what you are focusing on at the moment?
Christopher von Gumppenberg: KUGU enables the housing and energy industry to establish holistic digital energy building management. This includes a fully digital submetering solution, monitoring of heating and water systems as well as improvement of energy efficiency in residential buildings. Our platform serves two different groups of customers: the real estate and the energy industries.
Traditionally in the real estate industry, the underlying processes offered by external service providers are inefficient and involve a lot of faulty paperwork, generating high internal costs and numerous complaints from tenants. KUGU automates heating, billing, and hardware management into customizable modules to reduce time, cost, and process inefficiencies. On the energy side, our platform gives utility companies the opportunity to engage more directly with real estate companies and opens up the possibility of offering their own digital building-related services.
How did you come up with the idea for KUGU?
Christopher von Gumppenberg: Like many technology start-ups, we started off with an idea to take an existing process and do it better. We began by analyzing building management workflows and identifying the pain points of our customers to develop our business model. The close contact and collaboration with our customers – like the team at E.DIS who we've been working with for two years – has been the most inspiring part of the process. We both come from a little different professional background; therefore, we could look at problems with an unbiased mind to develop new solutions for existing problems.
How is KUGU contributing to global, and more specifically German, efforts to become carbon-neutral by 2050?
Christopher von Gumppenberg:  We are helping to improve energy efficiency in buildings in two key ways. Currently, around 80% of German heating systems are working inefficiently. Our platform automatically evaluates data of those systems through machine learning and provides recommendations to sustainably improve operational management and efficiency. This enables us to reduce the energy usage of the monitored systems by up to 12%.
We are also able to support European landlords in providing heat and water consumption data to their tenants via our app. Not only does this enable them to comply with upcoming regulations to be introduced in 2028, but by increasing tenants' awareness of energy consumption, we can drive improved usage of energy and save an additional 10% of energy.
Energy monitoring and transparency are only the first steps in our product pipeline. The collected data will bring many more innovative use cases in the future, to further reduce the CO2 footprint of buildings and enable significant cost savings.
 
What do you see are the biggest obstacles in the space?
Christopher von Gumppenberg: Digitalization in the German real estate and energy industries still has a long way to go. Nevertheless, many companies are taking an active approach to digitalization. An increasing number of new tenant apps and portals have been introduced to the market to improve processes in the industry. Technical innovations such as smart meter gateways are also slowly entering the German market. While smart meters have been around for a long time in some countries; adoption in Germany is finally beginning to take hold after a long certification process, since regulations for data security are very high.
Moreover, the metering service industry has some well-established players. The four largest companies account for almost 75% of the market share, forming a classic oligopoly market. It is hard to bring innovation into such a market, which is why we are closely collaborating with our customers. We enable them to enter the market with the most digital and automated product available.
Our main innovation focus lies in the improvement and automation of workflows. Besides that, we try to develop new services upon the ones already offered by traditional service providers to overcome market structures.
Where do you want to be in two years from now on this journey?
Christopher von Gumppenberg: From a commercial viewpoint, we want to be recognized as the main software provider for submetering and smart heating solutions in residential real estate. From an environmental viewpoint, we want to be responsible for a major reduction in CO2 emissions in German buildings.
Is there anything that you would do different retrospectively?
Christopher von Gumppenberg: You never walk a straight line when starting a business. We were lucky enough to have met so many great supporters as customers, colleagues, investors and friends on the way. Together with our vision, they were guiding and shaping KUGU into what it is today. Retrospectively we could have listened more carefully at times and sometimes failed faster. But all in all, we are feeling lucky to have made it to where we are today.
Future Energy Ventures' view on KUGU
KUGU is a great example of a successful collaboration between a startup and a corporate. Since we invested in the company, there has been a lot of interest in collaboration and pilot projects from various E.ON units. This offers great added value for our core business, as innovations can be tested and integrated directly. The partnership also has many advantages for KUGU, from finding new use cases and allowing E.ON to open the doors to further subsidiaries. We believe that the combination of KUGU's web platform with IoT and machine learning has the potential to create real added value in building management and to sustainably increase energy efficiency in buildings, and to ultimately make a significant contribution to a neutral CO2 footprint.
Learn more about KUGU at https://www.kugu-home.com.