Meet SOLshare, pioneers in peer-to-peer solar micro-grid technology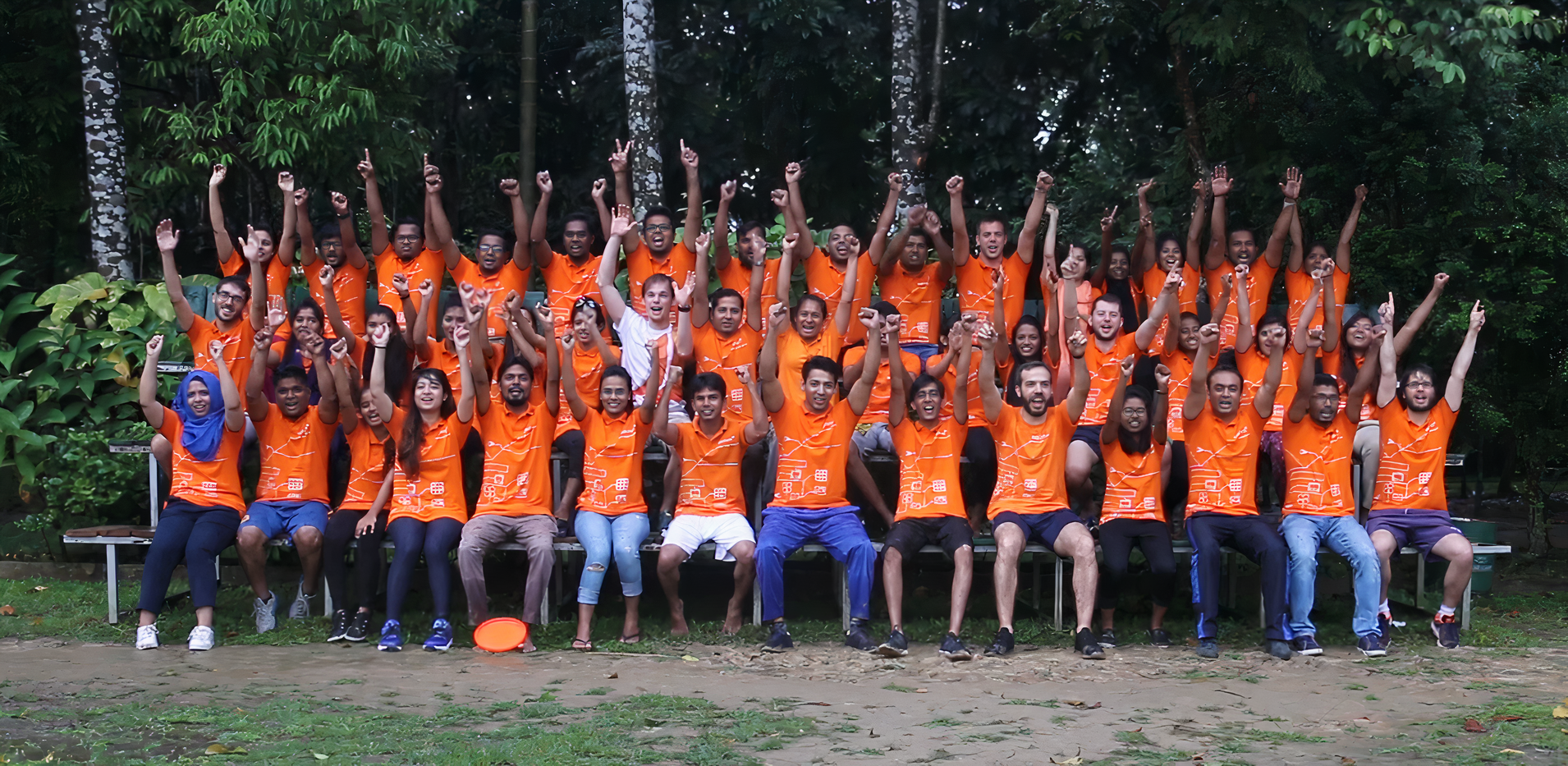 In 2015 SOLshare established the world's first peer-to-peer solar energy grid in a remote community in Bangladesh. As well as the undoubted impact it had on households in parts of the country underserved by traditional utilities, it represented a significant step forward in the move towards a decentralized and democratized energy system. By 2023, it aims to have positively impacted 2.5 million people in the region.
The company has successfully completed multiple financing rounds, most recently in July 2020, and received widespread recognition for its innovative approach to provide a reliable, abundant and clean supply of electricity to underserved rural communities. In 2018 SOLshare was named "World's Best Energy Startup" by the Free Electrons energy accelerator program and most recently it won the 2020 Global Final at innoEnergy's The Business Booster, beating over 1,000 start-ups for the prize. SOLshare also became a 'MIT Solver' this year under SOLVE's 2020 Global Challenges for Good Jobs and Inclusive Entrepreneurship.
We caught up with Sebastian Groh, SOLshare's managing director and founder, to discuss their development and future plans.
Can you tell us a bit about what your company does, what problems you solve for your customers and what you are focusing on at the moment?
Sebastian Groh:  Imagine you lived without electricity, with no way to charge your laptop or smartphone where you're reading this article. And if you could, because maybe one of your neighbors has a way to generate electricity (maybe a diesel generator), you could be paying her USD 5-10 per kWh to charge your device (for context, in the EU and USA, electricity typically costs USD 0.05-0.20 per kWh). This is the off-grid world SOLshare operates in, and we are trying to leapfrog and catapult us from a world of energy poverty to create a future of abundant energy.
SOLshare has developed the world's first solar peer-to-peer energy exchange platform, in remote areas of Bangladesh and India, where the national grid has not reached yet – so called off-grid areas. Bangladesh is currently the global market leader in solar home system (SHS) installations, serving nearly six million households. These systems alone produce excess energy worth USD 1bn every year. We interconnect these SHS to form a bottom-up grid. In summary, one household can sell excess power into the microgrid network, where neighboring households or businesses can buy it in small increments using mobile credits. Once these groups of interconnected, peer-to-peer microgrids can be connected to the national electricity grid, it will pave the way for a new global standard for electricity distribution.
What do you look for in an investor? What makes Future Energy Ventures different?
Sebastian Groh:  What we have found with Future Energy Ventures and E.ON, as well as with EDP Ventures, is their help in making us realize that we at SOLshare are truly in a unique position to test and implement some of the core elements of the future of energy.
We operate with the world's largest fleet of distributed renewable energy systems (6 million solar home systems in Bangladesh), solve one of the most severe and acute challenges of humankind – energy poverty at the base of the pyramid – and we are in a regulatory environment that does not require sandboxing to run solar P2P grids.
Among the big energy utilities around the globe there are only a handful who are aware of the gigantic potential that is lying at the base of the pyramid. We are talking about a billion customers that live off-grid and another billion that live with severe electricity outages on a daily basis. So, we are talking about more than a quarter of the world's population, who are largely being ignored by energy utilities. It needs a strong strategic focus to go out there and prove to the world that a deep commitment to underserved communities can pay off for investors, and Future Energy Ventures is doing just that.
How is SOLshare supporting digitalized business models of companies across various industries?
Sebastian Groh:  We hear a lot of talk and buzz about solar P2P grids powered by the blockchain, vehicle to grid (V2G) electricity exchange, flexible storage, machine learning for better trading algorithms and so forth. The reality, however, is that there are existing legacy systems which are enormously powerful and, to a large degree, hinder developments and deployment of these technologies.
Many expect the cutting edge developments to be happening in Berlin or Silicon Valley, but we think the opportunity is in Bangladesh, with six million distributed solar PV generation and storage elements spread out all over the world's most densely populated country, where everybody has access to mobile money and two million EVs (electric rickshaws) are driving through its rural areas.
This is a place where you can rapidly scale those concepts and get the required data to further develop a platform that can cater to the energy future.
How has 2020 been for SOLshare and what's next for the business?
Sebastian Groh:  It's been a very busy 2020 for us so far! Despite the challenges presented by COVID-19, we were announced winners of the prestigious Ashden Award, innoEnergy's The Business Booster competition, and closed a $1.1m investment round. We are currently in the last steps of a new product launch, our SOLbox NG (Next Generation). Starting in Q1 2021, we are looking to scale rapidly with this new model, which incorporates years of development and deep user insights.
Where do you want to be in two years from now on this journey?
Sebastian Groh:  We have the goal to be EBITDA positive 2 years from now, while positively impacting 2.5 million people by 2023.
 
Future Energy Ventures' view on SOLshare
We see the potential for emerging markets to leapfrog mature markets with technology – to go directly from no electricity to a distributed, decentralized, renewable energy system, without the need for a centralized, infrastructure-heavy energy grid. SOLshare is working on what many start-ups in Europe and America are doing, peer-to-peer energy trading, but for their customers, it's a reality – not proof-of-concepts, not simulations, not theoretical modeling. Instead of working around existing grid infrastructure and complex energy regulations, they are already rolling-out a decentralized energy infrastructure in Bangladesh, developing their business model, and giving us a glimpse of what we believe a future energy system will look like.
However, it's not just a technological opportunity, it's also a significant market opportunity. The off-grid solar market, particularly in Asia and Africa, has been growing at over 30% per year since 2017. SOLshare is targeting a particularly underserved sector of the off-grid market, and their technology has the potential to improve efficiency, increase incomes, and provide electricity to more people currently without access to energy.
We also see a future where the energy system that SOLshare is developing in Bangladesh will become the normal in Germany, US and the rest of the developed world. SOLshare is taking the first major step to becoming the utility of the future, reimagining the role of customers and their relationships with their energy providers. Instead of passive users of electricity, these households are now becoming prosumers – consumers and producers – able to buy and sell electricity. Incumbent energy utilities will need to transform to what customers will need in the future in this way.
There are many challenges that lie ahead – both for SOLshare and the European and US electricity market: for instance, how to balance supply and demand, to make efficient use of energy infrastructure, and to ensure that electricity is always available whenever it is needed. Energy storage is important, but so is load shifting, dynamic pricing, behavioral engagement, and SOLshare is already testing and developing their capabilities in those areas.
We're excited for the potential for SOLshare to grow rapidly in the coming years, and to hit their aggressive deployment targets. It's a pivotal time in the energy transition, and we believe the years ahead will be transformational, moving us ever closer to a decentralized and decarbonized energy system.
Learn more about Solshare.