Akselos to scale digital twin after $16.5m closing round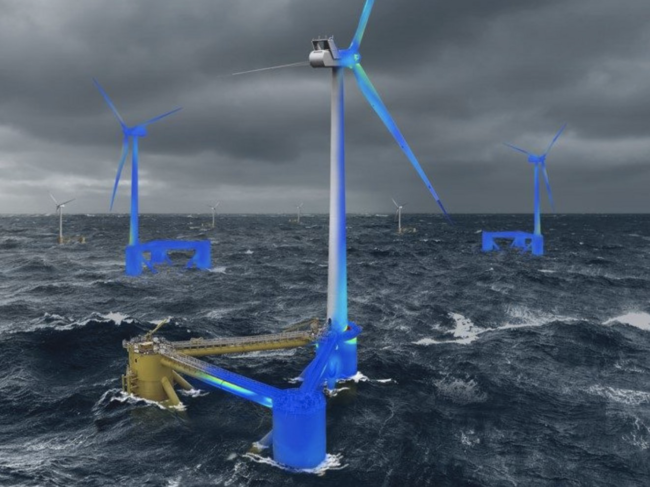 Lausanne, Switzerland, May 9th, 2022 – Akselos, the leader in physics-based digital twins – today announces a $16.5 million funding round, with participation from AT Capital Group, Future Energy Ventures, Japan Energy Fund and Shell Ventures.
With the latest investment round, Akselos will acquire an investor base to support the company's ongoing global growth, enabling it to scale both its team and solutions to optimise the energy industry's existing infrastructure and accelerate large scale deployment of renewable energy. This is a crucial step toward the company's aim of providing technology to enable the energy transition in line with Akselos' commitment to the IEA Net Zero 2050 roadmap.
Akselos' solution – which is 1,000x faster and 10x more accurate than the industry standard when modelling large scale assets – simulates exact virtual replicas, or predictive and accurate digital twins, of energy assets such as offshore wind turbine and their foundations.
Thomas Leurent, CEO at Akselos, said it has enabled a new innovation curve for the energy industry.
"Each time we apply our MIT-licensed technology to a new type of asset with our customers and partners, we're delivering industry firsts that will shape the future," he said.
"It's more important than ever to protect and extend the life of our current infrastructure while redeploying capital toward the ambitious Net Zero 2050 roadmap. The team at Akselos is incredibly driven and is fully focused on scale, pace and precision. Adoption of our technology allows customers to lead in their respective fields, and we are eager to broaden the applications and usage."
Today the company has deployed its software to over 40 customers worldwide. Employing more than 90 staff globally, Akselos is a leader in energy infrastructure innovation and operational excellence. Akselos' customers use its physics-based digital twin software, Akselos Integra & Akselos Innovate, to protect their most critical assets, learn from the digital twins and design the next generation of assets.
About Akselos
Akselos is the creator of the world's most advanced engineering simulation technology. Founded in 2012 and with operations in Europe, the USA, and SouthEast Asia, the company's products are designed specifically to help protect critical energy infrastructure with real-time, condition-based monitoring for critical assets. Using patented algorithms developed over 15 years of research at MIT and funded by the US Department of Defense, Akselos' structural digital twin solution is helping the energy sector optimize design, lower operating costs, and extend the life of aging assets.
About AT Capital Group
Founded by Mr Arvind Tiku, the AT Capital Group is a Singapore based family office with over US$2 billion of proprietary assets under management, with key strategic investments in the sectors of renewable energy, residential and commercial real estate and private credit, in addition to significant public market investments. The AT Capital Group only manages proprietary funds and does not solicit or deploy third-party investor funds, creating value for its stakeholders by building successful and sustainable businesses.
About Future Energy Ventures
Future Energy Ventures is the venture capital investment and collaboration platform of E.ON. It invests in digital and digitally-enabled technologies and business models that have the potential to redefine the future energy landscape. Typically focusing on digital, scalable and asset-light companies seeking Series A and beyond funding, Future Energy Ventures seeks to capitalise on the investment opportunities presented by the transition to this new energy future and maximise scaling opportunities for its portfolio.
About Japan Energy Fund
Backed by prominent Japanese companies, the Fund aims to build a sustainable society through investment in innovative international companies with technologies related to decarbonisation. There are two main axes in the Fund's initiative: JEF Renewables and JEF Ventures. The former invests in renewable energy businesses in emerging countries, and the latter invests in energy-based start-ups with advanced technologies in European and North American countries with advanced energy markets. Through these investments, the Fund aims to build a sustainable society focusing on five SDG goals.
About Shell Ventures
Shell Ventures helps companies reach the next level. With major offices in Europe, the USA, India and China, Shell Ventures invests in innovative companies from seed- to late-stage to further the development of solutions and technologies that have the potential to accelerate the energy and mobility transformation.