COP26: We're greater than the sum of our parts
The COP26 summit was a hugely significant event because it brought together most of the world's nations to accelerate action towards the goals of the Paris Agreement and the UN Framework Convention on Climate Change. Its purpose is built on a principle that we have always stood by at Future Energy Ventures – that there's a massive value chain in decarbonization and we need massive cross-sector collaboration in order to raise awareness, build trust with consumers and scale solutions for large-scale impact. The role of business and private finance in combating catastrophic climate change has been more prominent at COP26 than at any of the previous summits.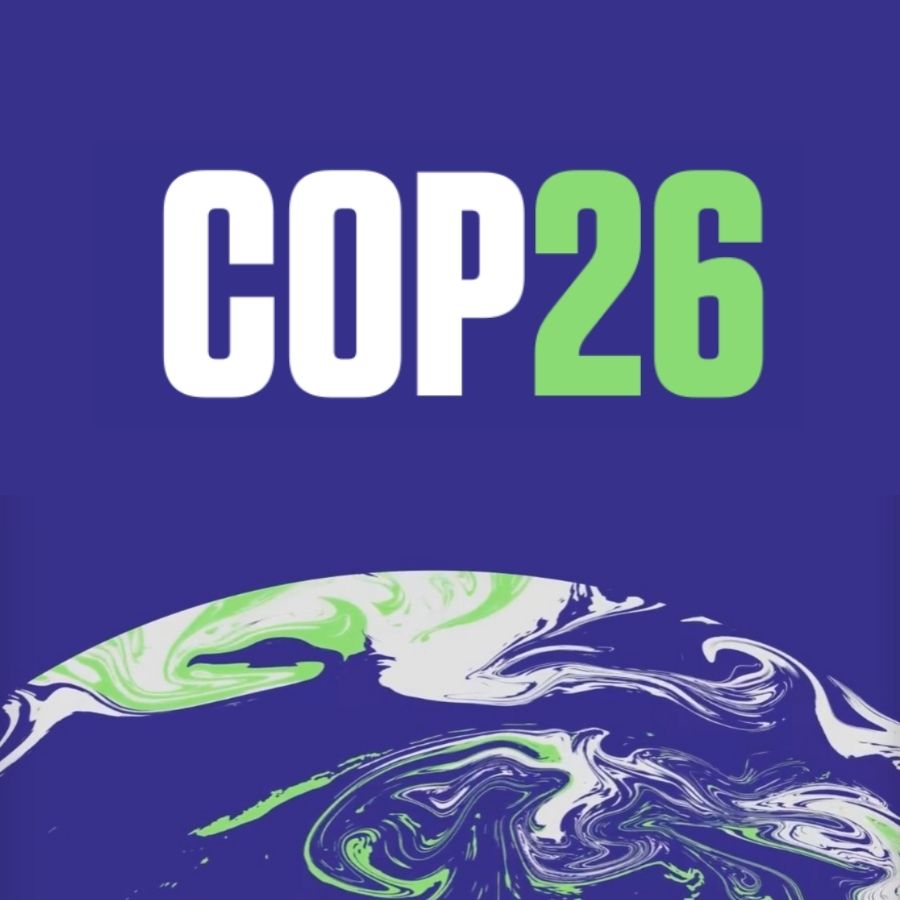 COP26 President Alok Sharma said: "Today, there is more public and private finance for climate action than ever before.  But to meet the commitments made in the Paris Agreement, we need developed countries to deliver on public finance, and to unleash the trillions required in private investment to create a net-zero future and protect lives and livelihoods from the devastating effects of climate change."
Over the last couple of weeks, there have been a host of bold pledges and initiatives from the summit, including:
A commitment by the US and at least 19 other nations to "end new direct public support for the international unabated fossil fuel energy sector by the end of 2022," except in limited circumstances aligned with Paris Agreement goals of a 1.5 Celsius warming limit.
The IFRS Foundation's creation of the International Sustainability Standards Board, a new standard-setting board to deliver a global baseline of sustainability-focused disclosure standards.
The Alliance for Clean Air, the first global private sector initiative to tackle air pollution, with 10 companies, including Bloomberg, Google, IKEA, Maersk and Siemens – uniting in their commitment to measuring their air pollution footprint and creating clear, actionable plans to help deliver clean air.
The Glasgow Financial Alliance for Net Zero, led by UN Special Envoy Mark Carney, that now has over $130 trillion of private finance committed to science-based net-zero targets and near-term milestones. 
Lord Adair Turner, chair of the Energy Transitions Commission, stressed at COP26 that pledges are the easy part – going forward we need corporates committed to net-zero strategies, financiers who are willing to finance these strategies, and regulatory action to incentivize the transition and create a level playing field.
Finance was a key COP theme, reflecting the vital role it will play in transitioning the real economy to net-zero by accelerating the flow of capital into climate-friendly investments and translating commitments into action. Public finance will not suffice when it comes to creating a decarbonized world – we urgently need to scale up private green finance opportunities to drive up frontier and emerging technologies, from the next generation of batteries to low-cost cleantech solutions.
One part of the collaborative mix that has a crucial role to play are the start-ups and entrepreneurs with the cutting-edge innovation, agility and tenacity to propel us to net zero. It's these companies that we at FEV, look to invest in; the start-ups that can transform the traditional energy value chain and accelerate the energy transition, driving outsized impact by helping industry players digitize and decarbonize.
Climate risk = investment risk 
There was a clear recognition among financial institutions and investors in attendance that carbon is an increasingly heavy burden on the balance sheets of companies; that there is an urgent need to upgrade investment portfolios from carbon-intensive to carbon-friendly for the benefit of their brand, the community and for economic returns. Even if the fund is not labeled as sustainable, investors these days expect their capital to be invested sustainably – and it is ultimately up to them where they allocate – and continue to allocate – their money.
John Morton, climate counselor for the US Treasury Department, said, "Climate change poses not just an existential threat, but also a historic economic opportunity – an opportunity to align ourselves with the industries that will be prominent in our future."
We fully agree and we've demonstrated it through the value we've created in our portfolio. Many of the technologies and businesses that will play central roles in the carbon-free energy system that's being built have not even been conceived of yet. It's those ideas, businesses and technologies that we look for, using our deep investment expertise and energy industry experience to help them fulfill their potential.
Peek into the future 
 
So what does the energy landscape of 2050 look like? The phase-out of fossil fuels was a prevalent theme during the event, with over 40 countries agreeing to phase out coal-fired power by 2040. We are in the endgame now for coal and the driver is renewable energy sources. This includes battery storage, which without subsidy is now cheaper than new coal and gas in most parts of the world, the summit heard.
Electrification is key and if we want it to count, it has to be clean – it's not enough to have an electric car, that EV must be net-zero throughout its life cycle. A deeply electrified economy will encompass all areas of the way we work and live, from mobility and transportation to smart buildings and cities. Of course, there are steep technological learning curves but as the production of renewables continues to ramp up, the costs will continue to fall and there will be tremendous savings for the consumer.
Hydrogen was also highlighted as an important technological breakthrough. The International Renewable Energy Agency (IRENA) and the World Economic Forum launched the "Enabling Measures Roadmaps for Green Hydrogen" toolbox at the summit, with the aim of empowering policymakers to prioritize policies for green hydrogen and accelerate its deployment at the international level.
Jeremy Oppenheim of Systemiq noted that profound system change will come overwhelmingly through demand-side changes to create local energy systems allowing consumers to be their own energy providers. Charlie Foster, MD of Large Corporate Commercial Real Estate at Natwest, echoed his point: "This is the decade where decarbonization gets personal and we must make sure that the consumer is at the heart of it."
This is aligned with our vision that energy will be smart and controllable, enabling consumers to regulate what they use and when and to sell excess energy back to the grid from the home, office and municipal generation facilities.
One fundamental consideration, that we must strive for if a decarbonized world is to be achieved, is to create a future with more, not less, energy. We must 'level up' developing countries when it comes to access to energy, while there can be no putting the digital genie back in its box. This requires not just the replacement of carbon producing energy sources with renewables, but an entirely new energy system.
Build back better 
COP26 came at a good time. Short-term energy demand is rebounding massively post-pandemic – coal emissions have bounced back in 2021, rising an estimated 5.7% compared to 2020. Nations are looking to rebuild their economies and the emphasis has rightly been put on 'building back better' – that phrase has literal meaning too: it will not be enough to retrofit our buildings to make them more energy-efficient, we need improved, eco-friendly design of new buildings too as well as whole life carbon measurements.
Progress at COP26 alone has been significant but the momentum needs to be maintained. As Lord Mayor William Russell said, "Our window to act is finite and closing quickly."
The innovative solutions provided by our portfolio companies across our three focus areas of Future Energy, Future Cities and Future Technologies, can help accelerate not only the green recovery in the short term but also our transition to a sustainable, prosperous future built on abundant energy for generations to come.