E.ON Next partners with ev.energy to launch the 'Next Drive' EV tariff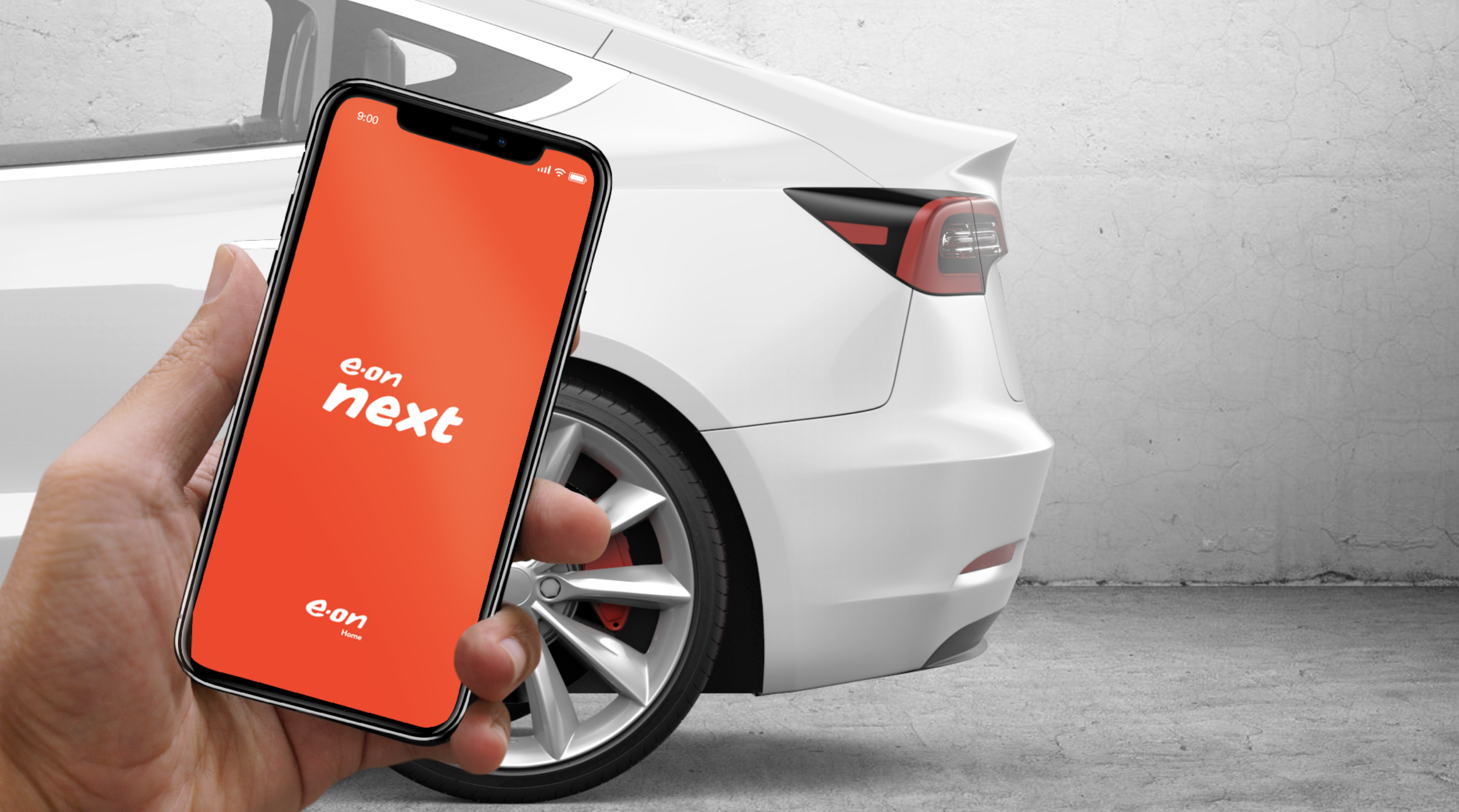 (Press release 29.04.2021)
LONDON – E.ON Next, the newest face of renewable electricity provider E.ON, has partnered with ev.energy to launch one of the UK's cheapest off-peak EV tariffs in a drive towards sustainability.
The E.ON Next Drive tariff launched this week allows drivers to charge their cars at a fixed price of 4p per kWh between midnight and 4am, saving EV drivers up to £188 a year on their home energy bill. The Next Drive app, developed by ev.energy leverages their suite of APIs to automatically charge drivers during the super-cheap overnight period with 100% renewable electricity. This requires no additional hardware from the customer due to ev.energy's wireless connections to a range of compatible vehicles and chargers. E.ON Next customers can also use the app to track their energy use, grid impact and energy cost-savings from their at-home charging.
Michael Lewis, E.ON UK CEO, said: "We've provided 100% renewable electricity as standard1 and at no extra cost for all our customers' homes for almost two years. Now, through E.ON Next, we're giving people simple ways to make their heating and hot water and their driving more sustainable.
In addition to greener tariffs, we offer a range of solutions to help people better manage their energy through smart, personalised and sustainable technologies, so we can all play our part in meeting the nation's net-zero ambitions."
Nick Woolley, Co-founder and CEO of ev.energy, said: "We're proud to be working with E.ON to deliver more sustainable and cheaper electric vehicle charging to customers across the UK. By using the Next Drive app powered by ev.energy's Application Programming Interfaces and algorithms, E.ON Next customers can automatically capture the cheaper off-peak price, and charge at the greenest times on the grid."