Employee Spotlight: Valentina Mugno Pérez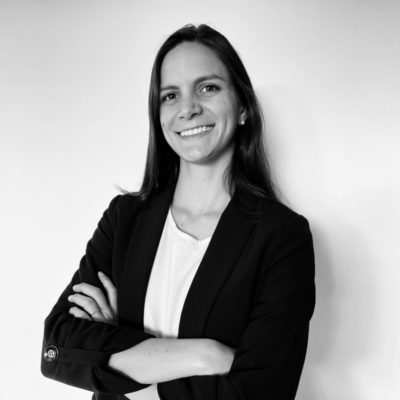 At Future Energy Ventures, we cherish our community, both inside and outside the company. We take pride in the inspiring and impactful work done by our dedicated team members that makes FEV such a special place.
In our latest employee spotlight we speak with the newest member of our team, Valentina Mugno, Working Student Climate-tech Comms & Marketing in our office in Berlin. She shares why she joined Future Energy Ventures and her vision on sustainability.
What is your role in the Future Energy Ventures team?
As the Working Student Climate-tech Comms & Marketing at Future Energy Ventures, I put my 5+ years of experience in public relations and journalism to use by driving the company's communication strategy and highlighting our exceptional portfolio of startups. My experience in communications helps me bring the spotlight onto Future Energy Ventures and support its mission to accelerate the global energy transition to net-zero carbon emissions and a digitally interconnected system.
My role at Future Energy Ventures allows me to contribute to the company's vision of creating a sustainable and interconnected energy future by promoting innovative technologies that efficiently decarbonise energy systems. I'm excited to be part of a team that's passionate about creating meaningful change and using the power of technology and innovation to solve some of the world's most pressing challenges.
What is your take on sustainability?
I came face-to-face with sustainability for the first time when I started my first job as a journalist. I learned of it in the context of Corporate Social Responsibility, which showed me that whether or not it's part of your business' mission, you can't ignore the impact you have on your community, the environment and your responsibility to preserve natural resources.
From then on, I learned how grand small gestures can be. From caring for other people's needs, separating different types of waste at source, turning the faucet off while washing your hands, to turning off the lights when not using them, and many more, can create such a big impact. To me, sustainability is more than just a buzzword, it's a mindset that helps us achieve a better and more equitable world.
What drew you to Future Energy Ventures?
I was interested in Future Energy Ventures' approach to having a more electric world and to boosting companies that are helping to achieve our global commitment, as human beings, of energy transition to net-zero carbon emissions. I also found interesting FEV's approach to electricity as it is focused on the transformation of cities and to advancing technology to meet the increasing demand for energy to power our connected world.