ev.energy closes $8.8m funding round to accelerate global roll-out of smart charging services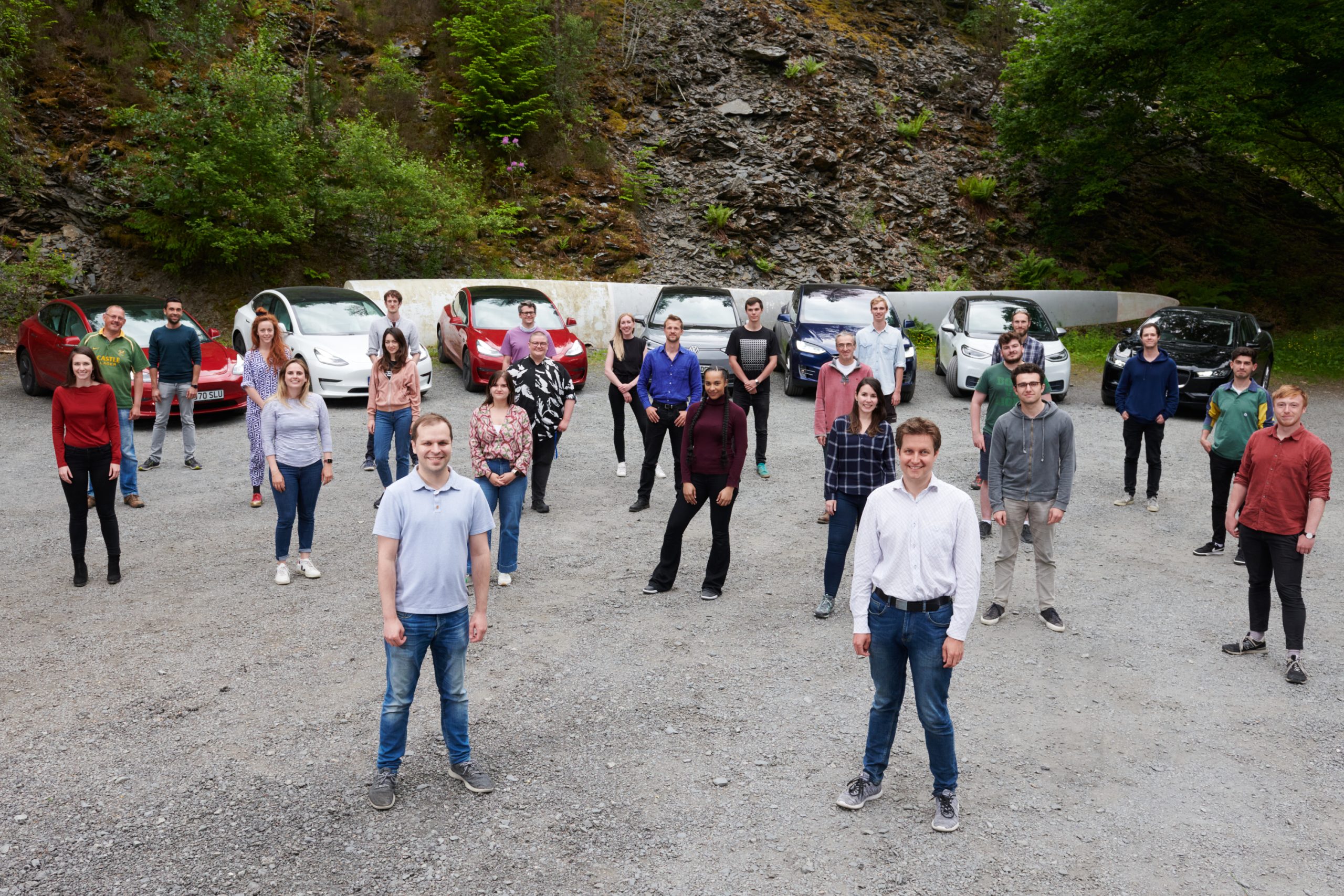 (Press Release)
LONDON MAY 2021 – ev.energy, a software platform that delivers optimised electric vehicle charging services to drivers in Europe, USA, Australia and Asia, today announced it has successfully completed a $8.8 million Series A funding round. The round was led by Energy Impact Partners and supported by Future Energy Ventures, the venture capital investment and collaboration platform of E.ON, and Cyan Finance, a sustainable merchant bank focused on supporting the growth of the green economy, as well as a range of angel investors with clean energy and cleantech experience including Dunelm Energy, led by former SSE CEO Ian Marchant and Duncan Grierson of Clim8 invest.
Nick Woolley and Chris Darby founded ev.energy because they wanted to decarbonise transport by making electric vehicle charging simple, green and low cost for drivers.
Having recognised that charging is the most challenging element of owning an electric vehicle, ev.energy was designed to simplify charging, delivering low cost, green energy into electric vehicles. Core to the ev.energy platform is its proprietary smart charging algorithm, which aligns charging with intermittent low carbon electricity, helping drivers to avoid charging their cars with coal and gas generation, and reducing carbon emissions from grid electricity typically by 10-20% depending on the location. Drivers with home solar can even push their carbon emissions to zero by using ev.energy's solar matching algorithm.
The platform is compatible with lots of smart chargers and vehicle manufacturers (including Tesla and VW vehicles, and Siemens and Rolec chargers) in the USA and Europe, aggregating electric vehicles into a virtual power plant that can be used by energy utilities to optimise wholesale costs, reduce grid congestion, and integrate more renewable energy. The platform also tracks the carbon emissions of every charge a driver does, which is great for fleets keen to measure the carbon benefits of transitioning to electric vehicles.
The investment will be used to enable ev.energy to aggressively scale its reach across energy utility partners, car manufacturers, charger partners and drivers in the USA, Europe, Asia and Australasia. The platform, the largest of its kind focused on residential charging, is used by over 20,000 drivers, multiple energy companies and vehicle manufacturers including E.ON in the UK, Volkswagen in Germany, ESB in Ireland, Silicon Valley Clean Energy in USA, and global charging hardware providers like Siemens and Schneider Electric.
Matthias Dill, Managing Partner, Europe at Energy Impact Partners, will join ev.energy's Board of Directors. He said: "Electric vehicles are at an inflection point in most developed markets. The rise of electric vehicles is a significant opportunity for energy utilities, through new and innovative services, that support their customers to go electric. We are very proud to back the team around Nick and Chris as they have already proven that they can scale internationally by appealing to drivers, utilities and car manufactures at the same time."
"The transition to electric vehicle is a once in a hundred-year transformation of the energy sector", said Nick Woolley, CEO and co-founder of ev.energy. "At scale, smart charging will deliver fantastic benefits for the grid, reducing the cost of upgrades, and helping us to integrate more renewable energy, further accelerating decarbonisation. Drivers are delighted with the results too – very low cost, and zero-carbon monitoring is something we are delivering today – and we can deliver at scale for the whole of society. We are very proud to have won EIP as an investor: as they are the central player in the energy transition they have already helped us to find new business opportunities in their global coalition of forward-thinking energy firms."
Patrick Elftmann, Partner at Future Energy Ventures, commented: "ev.energy's smart, cloud-based platform allows customers to use cheaper, greener energy on a decongested grid where renewables are abundant. We are pleased to support ev-energy in this funding round and look forward to our continued collaboration as we move toward widespread adoption of smart charging in our transition to a decarbonised, digitally-interconnected system."
About ev.energy
ev.energy's mission is simple: to make ev ownership easier, greener and cheaper. Our software manages vehicle charging, automatically optimizing for greener and cheaper rates. Operating in Europe, US and Australia, ev.energy offers a freely downloadable app that integrates with a growing list of popular home chargers, Tesla, Volkswagen vehicles and other vehicles such as Jaguar, currently in beta testing. For more information visit ev.energy.
About Energy Impact Partners
Energy Impact Partners (EIP) is a global investment platform leading the transition to a sustainable energy future. EIP brings together entrepreneurs and the world's most forward-looking energy and industrial companies to advance innovation. With over $1.5 billion in assets under management, EIP invests globally across venture, growth, credit and infrastructure – and has a team of more than 45 professionals based in its offices in New York, San Francisco, Palm Beach, London, Cologne and soon Oslo.
For more information on EIP, please visit www.energyimpactpartners.com.
About Future Energy Ventures
Future Energy Ventures is the venture capital investment and collaboration platform of E.ON, with €250 million invested capital in its portfolio. It invests in digital and digitally enabled technologies and business models that have the potential to redefine the future energy landscape. Typically focusing on digital, scalable and asset-light companies seeking Series A and beyond funding, Future Energy Ventures seeks to capitalise on the investment opportunities presented by the transition to this new energy future and maximise scaling opportunities for its portfolio.
About Cyan Finance
Cyan Finance is an award-winning sustainable merchant bank focused on supporting the growth of the green economy. Cyan provide both funding and advisory services to green and sustainable businesses that are working to accelerate the transition to a more sustainable future.
Cyan specialises in:
Providing flexible financing to underserved green and sustainable SMEs
Administering CBILS loans, Cyan are the first specialist financier for green, sustainable businesses to be accredited as a lender under the UK Government's Coronavirus Business Interruption Loan Scheme
Taking a relationship-based approach, as a long-term finance partner, Cyan supports companies along every stage of their journey
Working with businesses across all sectors in the sustainability ecosystem
For more information please visit: www.cyanfinance.com