Face-to-face with our portfolio: Buildots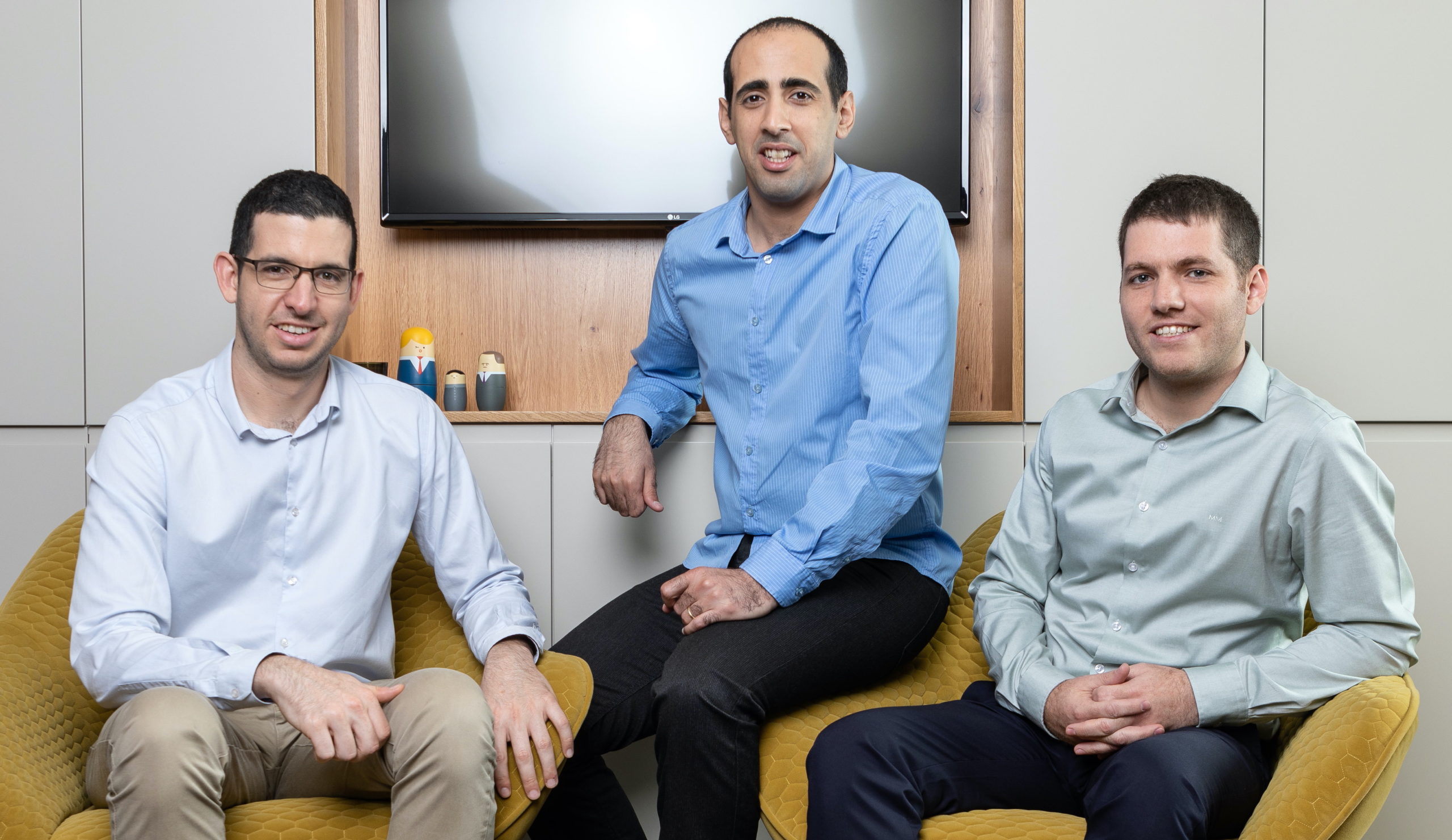 With buildings accounting for some 40% of global energy consumption, construction and building management continues to be an important area of focus for the energy industry. Making buildings smarter through the entire lifecycle has the potential to not only improve energy efficiency, but to make these spaces safer, healthier and more productive for everyone. The digital twin is a key component in optimizing the construction and building management processes, and is foundational to creating autonomous smart buildings.
Founded in Israel in 2018, Buildots' technology uses machine learning and artificial intelligence to collect data direct from construction sites to provide a continuous 360-degree view of their status and enable real-time analysis, helping project managers make the right decisions at the right time. We caught up with Roy Danon, Buildots' CEO, to find out more about their business and what's now and next for this promising start-up.
Can you tell us a bit about what your company does, what problems you solve for your customers and what you are focusing on at the moment?
Roy Danon: Buildots is tackling one of the biggest challenges in construction management – process visibility. It's amazing to see extremely complex multi-million dollar projects managed with nothing more than an Excel file or a Gantt chart, and occasionally a mobile app based on manual reporting.
If you take a look at the manufacturing sector – which is really construction's closest equivalent – it's miles ahead in terms of digital process control measures, which has led to huge gains through increased productivity and efficiency.
Buildots' AI and computer vision algorithms seamlessly turn construction sites into digitally managed environments with nothing more than a few hard-hat cameras. The data captured by the cameras is fed into a virtual control room, where all involved parties can access accurate and reliable project information.
How is Buildots supporting digitalized business models of companies across the construction industry and when do you expect exponential growth for your business?
Roy Danon: Our product turns the construction site into a seamless digitally managed environment, where every process is tracked, and no anomaly is overlooked. This resonates well with the construction industry's vision for a digital transformation.
In 2020 we expect to continue to grow responsibly, so we can keep building out our product and boosting its value for our customers before kicking-off a massive growth effort at the beginning of 2021.
How has the market changed due to Covid-19 and how are you responding to the crisis in terms of the products/services you offer?
Roy Danon: Of course this wasn't the case, but our product seems like it had been developed for such a crisis. When there's limited ability to send people on construction sites, our platform makes sure the data is still available to relevant parties, wherever they are working. We've seen a big increase in activity on the system as clients are adapting their workflows to enable remote working.
The crisis has rapidly advanced people's use and comfort with digital tools due to the social distancing measures (just think video conferencing!) – a process that would have taken years in any other circumstances. This presents huge opportunities of course for Buildots but also for the whole construction sector.
Where do you want to be in two years from now on this journey?
Roy Danon: The next two years are likely to be extremely challenging for the construction sector and one of the implications of the Covid-19 crisis is to make it essential for construction companies to rethink their existing processes and use technology to improve workflows and productivity. We want Buildots to be a key part of the solution, changing construction sites for the better, and helping the sector to emerge from the crisis stronger than ever.
Future Energy Ventures' view on Buildots
Buildings are the biggest consumers of energy today and are integral to creating the future of energy. We ultimately believe that buildings will become autonomous, controlling themselves and managing their own energy production and consumption. The concept of digital twins in the building space is an essential step to achieving this autonomy, and the best place to start creating a digital twin is in the construction process. In such a low margin industry where firms are always looking to improve their bottom lines, disruptive technology and digital tools that enable transparency and cost reduction are key enablers of this transformation.
High quality data is key for the creation of accurate digital twins and Buildots' technology scans and tracks the construction process creating large accurate data sets that not only leads to efficiencies in the building process, but can also be used for building management in the future.
As well as the technology itself, there is the management team. The founders behind Buildots gained experience in image recognition technology having formerly worked at some of Israel's top intelligence units. After identifying construction as an area of opportunity, they spent months of their own time on building sites to work out how they could best apply their technological know-how to solve relevant problems in the industry.
We'd like to see Buildots go from strength to strength by continuing to integrate with large software companies in the construction business and penetrating other geographic markets such as the USA. We believe they have the right technology and people to do this and have the potential to disrupt the entire construction industry.
Find more about Buildots at buildots.com