Face-to-Face with our portfolio: FirstPoint
We welcome Dror Fixler, Co-founder and CEO of FirstPoint, an Israeli based cyber security startup to discuss the company's progress to date, its goals, and our team's role in helping to achieve those.
Can you start by talking a bit about what your company does and what it is you are focusing on in particular at the moment?  
Dror: FirstPoint is a startup dedicated to preventing cyber attacks on the network level. In fact, FirstPoint is the only solution to provide this type of end-to-end network-based protection, which means it runs completely in the background without any impact on the user experience or the need to install software. Right now, we're focusing on expanding the number of mobile network providers we're working with and catering to the growing demand for our unique type of protection.
What are you looking for in an investor?
Dror:  At FirstPoint, we are observing serious vulnerabilities in cellular IoT cyber security. We are looking for experience and focus on the IoT market to make our relationship a great fit for both sides. Second, a VC should not only be an investor but should also be like a travelling partner, because the startup journey can be long. Finally, I think a VC should believe in our vision to revolutionize mobile cyber security in general and cellular IoT cyber security in particular.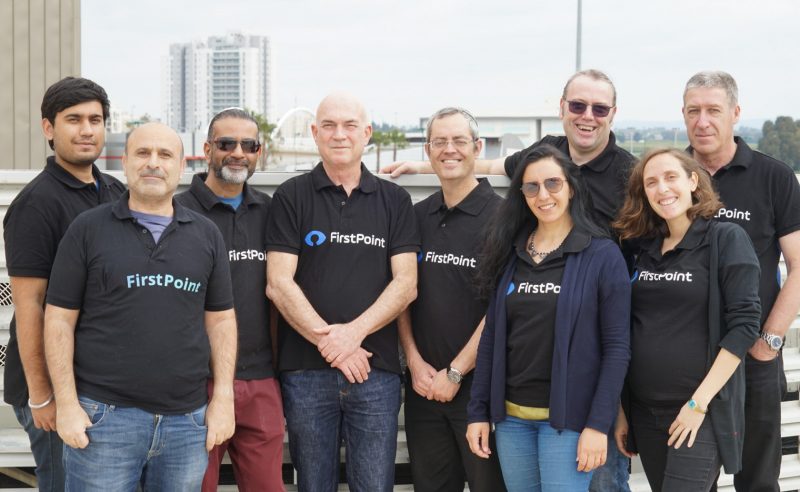 Where do you want to be in two years from now on in this journey?
Dror: At FirstPoint, we're very excited about our potential. The growing demand for cellular IoT and the network of our investors means that in two years' time we expect to gain a significant market share of the cellular IoT cyber security market, which will position us for our next funding round and continuous growth.
Future Energy Ventures' take on FirstPoint:
Our team targets investments in cyber security startups with top notch technologies and teams that promise to shape and support the security of the energy system of the future. FirstPoint has a great team with impressive expertize in the field of mobile and IoT security. We are excited by the vision of FirstPoint and the disruptive potential of their deep technology. They are redefining mobile and IoT security with network-based protection for all cellular-based devices, with a special and unique application to secure IoT devices over 5G networks. A future digital and connected energy system that is widely reliant on 5G networks is vulnerable to new and emerging breeds of cyber threats dispatched from anywhere around the globe. Having a unique advantage in the 5G IoT cybersecurity market landscape, FirstPoint has a strategic value for our team's vision.
Find more about FirstPoint at firstpoint-mg.com