Face-to-Face with our portfolio: gridX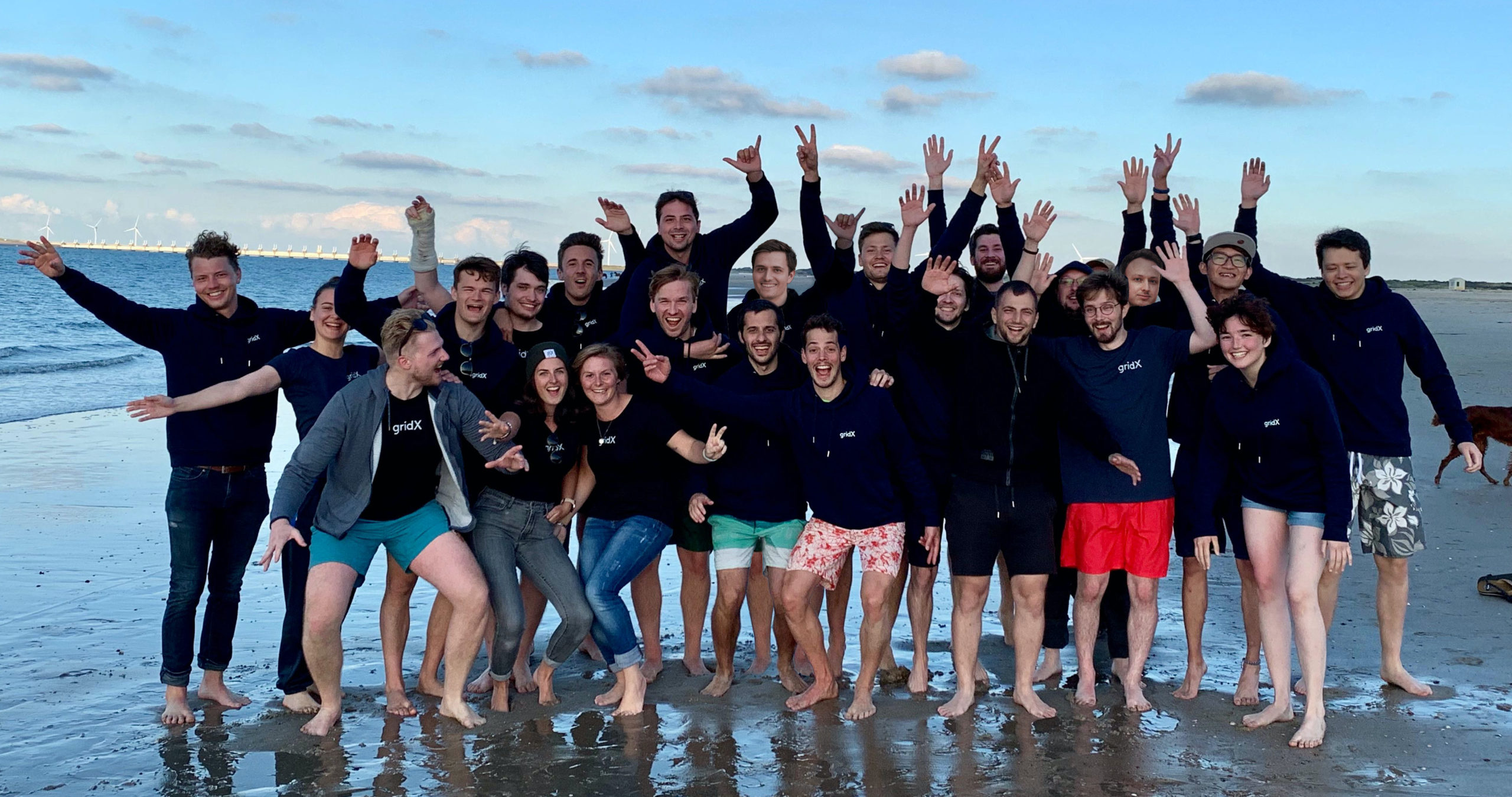 As the energy market becomes increasingly decentralized, digitalized and democratized, the relationship between energy company, grid operator and the end user is evolving, demanding new business models and a more customer-centric focus.
We sat down with David Balensiefen and Andreas Booke, founders of our portfolio company gridX, to learn more about their latest projects, their collaborative partnership, and how AI and data will impact our future energy systems.
Can you start by talking a bit about what your company does and what it is you are focusing on in particular at the moment? 
David Balensiefen: Three major trends are reshaping the energy supply system: decentralization, digitization, and new customer needs such as transparency, co-determination, and new business models. gridX offers companies a scalable technology for building energy products and solutions to successfully master these challenges. From our point of view, e-mobility is currently the biggest driver in the field of energy transition and therefore we are currently focusing on our Smart Charging solution, helping our customer base of OEMs, utilities and energy suppliers to set up and operate a charging infrastructure that is as cost-efficient, simple and sustainable as possible. In this way they can significantly reduce their capex and optimize their running costs. Companies such as E.ON, Viessmann & Axel Springer are already using our solutions.
Does gridX have the potential to transform the energy industry? 
Andreas Booke: Absolutely, otherwise we would not have founded gridX in the first place! From a technical point of view, the biggest challenge is to make all the physical assets usable at all. We can, for example, digitize the charging points of different manufacturers and bring them together so that they can talk to each other. From the customer's point of view, the biggest challenge is to unravel the complexity in such a way that he does not notice anything and at the same time gets real added value. We are proud that we have found a solution for this.
What do you look for in an investor? 
David Balensiefen: When selecting investors, it is always important for us that they fully believe in the market and the company. In addition, we did not only want to have pure financial VCs but also an investor that can open doors to a large customer and therefore a sales channel if required.
You have already built strong global partnerships and have acquired some big names in the energy industry as your customers and successfully completed a significant funding round in 2018. When do you expect exponential growth for your business? 
David Balensiefen: We have been able to grow rapidly in the past months and years. Our business model is of course also dependent on the penetration of electric cars, PV solar systems, storage facilities and all other renewable assets. With the climate targets of governments and companies, we will soon experience this growth.
Future Energy Ventures' view on gridX
One clear example of both decentralization and digitization is in connected homes and vehicles. For that, often energy generating devices such as solar panels are used, putting utilities in a position where their customer is both a customer and a producer of energy. The related impact on energy grids raises the question how to effectively meet and manage these new and additional requirements. gridX's solution is valuable as it helps us to get a real grip on this emerging "problem".
The adoption of technologies like gridX is essential, but achieving that relies on gathering data which, in turn, is reliant on establishing trust between consumers and utilities. To facilitate this, a clear benefit needs to be demonstrated to the customer, so a key focus for us is working together with companies like gridX to find appropriate and customer-centered solutions. The grid business has long seen itself as a centrally-controlled and operated market; this needs to change. While grid operators will still have an important and value-creating role at the distribution level, they need to accommodate an energy market that is becoming more dynamic, integrated and distributed.
Although the company had just started when we first met them, the gridX team had already achieved a remarkable level of technological development with very few resources and we knew that they had developed a solution for the challenges the energy industry is facing and one of the building blocks to manage the energy transition.
We see huge potential in what this team can accomplish with enough resources and the right partners. The gridX product and technological roadmap coupled with the team's style and attitude were perfectly suited to provide holistic, state-of-the-art white label solutions for energy players like E.ON. Also, from an investment standpoint, we were very confident that we would be the right partner to strongly support the company on its way to become a relevant player in the new energy world – which has proven as correct.
Find more about GridX at gridx.ai