Meet HoloBuilder, the Street View for Construction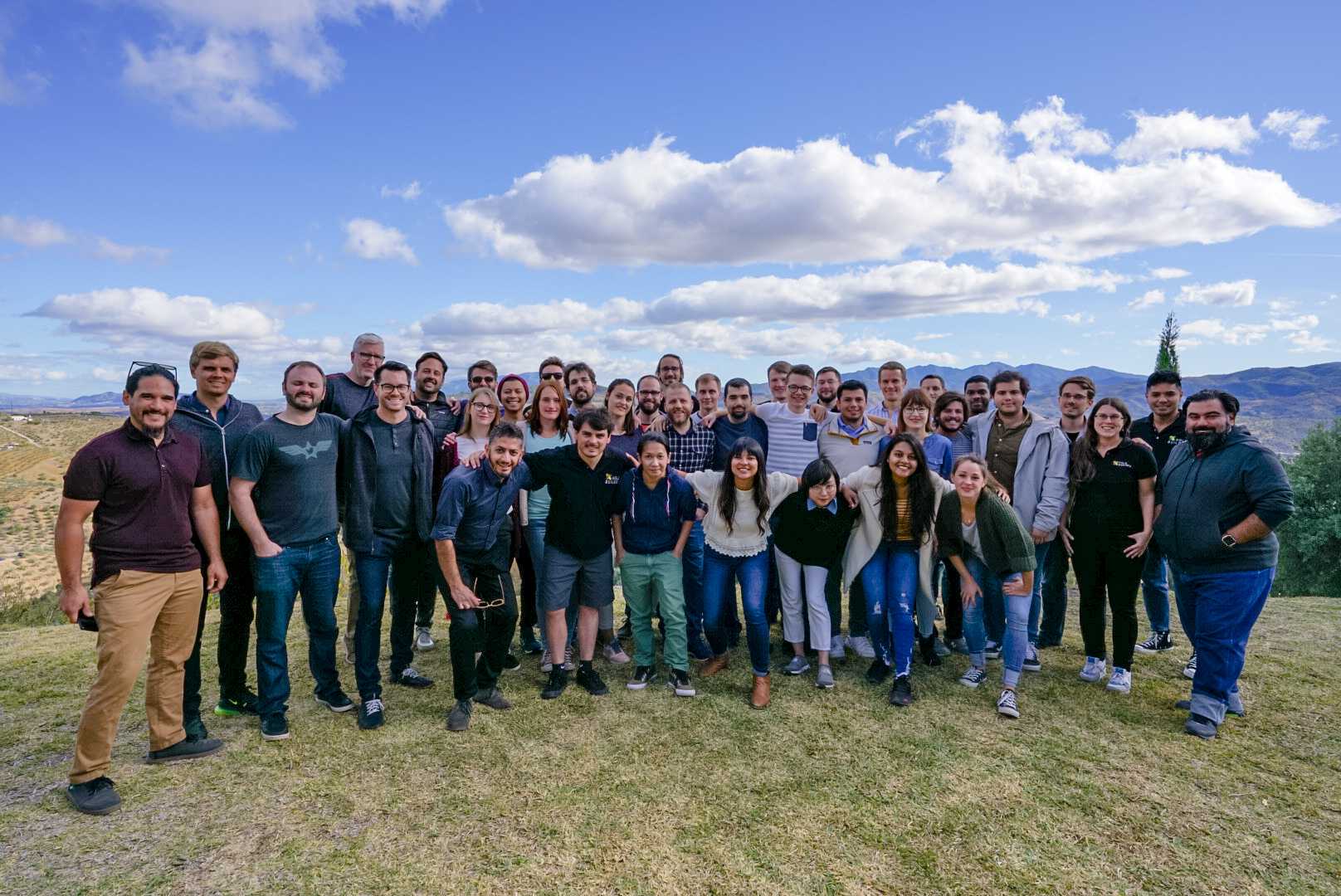 HoloBuilder is a construction technology startup with roots in Aachen, Germany. This fast-growing company quickly evolved into a German-American organization, spanning the Atlantic, and opening its headquarters in San Francisco. HoloBuilder is revolutionizing the construction industry with its Construction Progress Management solutions that makes use of 360° reality capture. The firm has serviced over 25,000 construction projects in the US, Europe, Latin America, and Asia, and continues to focus on innovating and developing its product offerings in robotics (through its integration with Boston Dynamics' Spot robot) and cutting-edge machine learning (HoloBuilder SiteAI). In mid 2019, E.ON invested in HoloBuilder and has been using its products since then.
We sat down with HoloBuilder CEO Brian Kelly to talk about HoloBuilder's accelerating growth as the industry and world adjusts to a more remote and digital way of working.
Can you tell us a bit about what your company does, what problems you solve for your customers and what you are focusing on at the moment?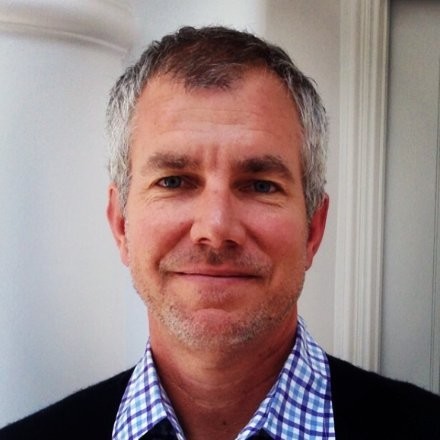 Brian Kelly
Brian Kelly:  We've built HoloBuilder to solve the problem of not being able to track and manage construction progress effectively. And it's a big problem – it's estimated to cause cost overruns of 80% on 98% of all projects out there. Without HoloBuilder, stakeholders would need to visit the site to analyze and manage progress. With HoloBuilder, the different teams working on the same project can collaborate virtually with the site in front of their eyes to move progress forward and keep the project on time and on budget.
HoloBuilder is a construction progress management platform for contractors, engineering firms, and owners to document and communicate jobsite progress in 360°. We've been described as "Street View for construction" as we enable our customers to walk the jobsite virtually and grant remote site access no matter where the teams are. Using easy to operate and affordable 360° cameras, our customers walk the jobsite to capture the site, while our mobile application, JobWalk, connects to these cameras and organizes the images on floor plans automatically and over time for easy navigation and progress control.
How is HoloBuilder supporting digitalized business models of companies across the construction industry and when do you expect exponential growth for your business?
Brian Kelly: Our industry is, by nature, very physical as it involves the construction of buildings and structures – and that is not going to change. What we can change is the way that we build them, and that's where we come in. We digitize the jobsite by creating a virtual copy of it using 360° cameras, resulting in the most visual form of digitalization one can imagine.
By having a digitized jobsite in form of a HoloBuilder project, our customers can grant daily access to the jobsites to teams that would never normally have the luxury of seeing physical progress on a weekly or daily basis – for example, finance, operations or legal teams. This improves their workflows as they're able to have eyes on the site and aren't reliant on reports that are outdated the moment that they are written down.
Another benefit of this digitalization is that our customers' teams can now be geographically dispersed, tapping into global talent pools like never before. 
Construction has come a long way in the last five years in their adoption of construction progress management solutions. For many architecture, engineering and construction (AEC) firms out there having a solution like HoloBuilder has moved from being a 'nice to have' to becoming a 'must have'. We are excited that our growth reflects this, too.
How has the market changed due to Covid-19 and how are you responding to the crisis in terms of the products/services you offer?
Brian Kelly: Just like all of our lives have changed, our market has been significantly impacted by COVID-19. Fortunately, HoloBuilder's value proposition of granting remote site access and being able to see the site without being there has become even more attractive. Many sites have become inaccessible to stakeholders, slowing progress or even bringing it to a standstill. Our customers have been able to keep progress going, keeping stakeholders informed and productive, while teams in the field have had the space to socially distance more easily, without having unnecessary people onsite.
By deploying new tools such as HoloBuilder during the pandemic, contractors and owners have reported a productivity boost to their operations in general as a result of this new way of working. We are certain that these new workflows will become part of the standard operating procedure of many AEC companies once we are on the other side of the pandemic and will leave the industry in a stronger position for it.
Having understood the value that we can provide early on, we also realized we had a responsibility to our communities. We immediately donated HoloBuilder for free to any COVID-19 emergency response projects. We also became more flexible to support our customers, by changing terms where that was needed and in setting up additional training webinars for the many new users that were joining our platform.
Where do you want to be in two years from now on this journey?
Brian Kelly: We believe that the next two years will be all about re-opening and building out the new workflows that will set the standards of how we work and what solutions we implement for the next five to ten years. The pandemic has challenged our organizations and caused everyone to evaluate and find new ways of working. As the industry emerges from this global crisis, we want to be seen as a trusted partner that has helped our customers through difficult times by being flexible and providing value. The next two years will be defining for everyone's company culture and how a company is seen by their ecosystem. People will ask: "Were you there for your team, for your partners, for your customers when they needed it?". In addition to advancing our technology and building new products that facilitate the new way of work, we want our ecosystem to say: "Yes, HoloBuilder was there for us and has helped to understand and address many of the challenges presented by the pandemic in our organizations".
What do you look for in an investor?
Brian Kelly: We like to find a strategic fit between our investors and what we do at HoloBuilder. With Future Energy Ventures and E.ON, we have partnered up as not only an investor but also as a customer/vendor. The fact that E.ON and its different divisions such as E.DIS and Avacon can evaluate HoloBuilder, not only as a startup investment opportunity but also as a product that will help the overall business digitize, allows us to have a more strategic conversation about the market trends and related product / engineering decisions we are facing. If an investor can come with both capital and insights, it's really a double win for us and that extra value-add besides the pure capital is what we look for in our investors.
Future Energy Ventures' view on HoloBuilder
Construction is a huge industry with a lot of potential for innovative solutions such as HoloBuilder's. The digitalization of construction progress management unlocks myriad efficiencies across multiple projects and players. The network effect between general contractors, specialty contractors, owners, engineering companies and others make this industry unique for the HoloBuilder platform. In our early talks with the team, we were impressed, not only with HoloBuilder's vision of a digitized construction industry, but also their ability to expand into the energy construction world in a partnership with E.ON. First pilots with E.DIS and Avacon, two of the major Distribution Network Operators in Germany, were successful and gave us certainty that the HoloBuilder team is walking the talk on customer and solution centricity.
In addition to developing their own products, the team at HoloBuilder have also evolved the company into an execution powerhouse, understanding the importance of both partnerships (e.g. Boston Dynamics) and integrations (e.g. Autodesk) in scaling.
COVID-19 has shown the world how important the ability to work remotely is. For construction sites that has meant the ability to document and organize the current state of a project quickly and easily, with the ability to access that information almost immediately and the flexibility to filter by project, location and/or time and to collaborate with partners in real time. Although the HoloBuilder team understood from the very beginning that ease of use and speed of such a tool is paramount for everyday usage, they have never compromised on data privacy and security.
We are very proud of the team around Brian Kelly and Mostafa Akbari-Hochberg that represents an impressive German-American mix of engineering, entrepreneurship and customer centricity.
Learn more about HoloBuilder at www.holobuilder.com