Future Energy Ventures Partners with Global Tech Advocates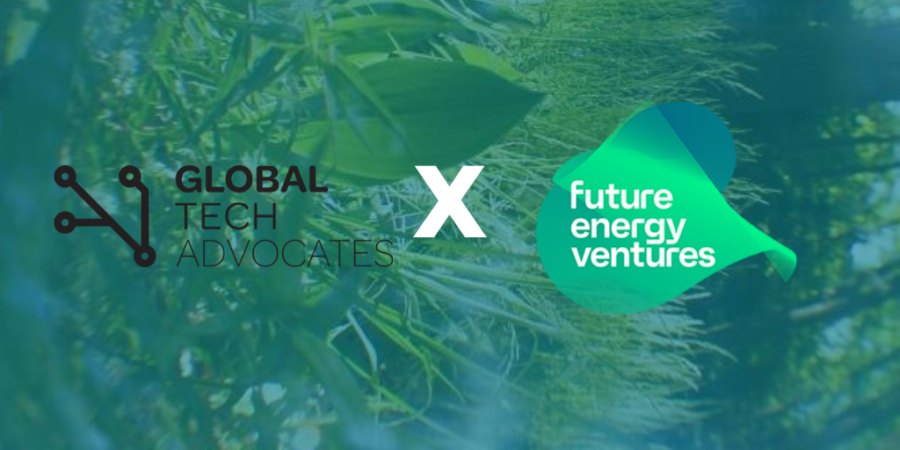 Technology start-ups, scale-ups and corporates are all part of the world's fastest growing industry. We believe that together, they can drive innovation that will speed up the energy transition and bring a net zero carbon future to fruition by 2050.
That's why we are pleased to announce an exciting new partnership with Global Tech Advocates, the world's first truly international grassroots tech community. With more than 25,000 tech leaders, experts and investors, GTA has built networks in more than 20 of the world's fastest growing tech cities and regions.
Future Energy Ventures is the lead partner for Global Tech Advocates' Tech for Net Zero Campaign, which calls on technology ecosystems around the world to commit to a series of steps to address climate change and inspire action across the wider business landscape.
The GTA Climate Commitments:
Use technology to measure environmental impact to better understand what can
be done
Make carbon impact a board-level discussion – use data to report back on emissions and educate your organisation on its impact
Remind corporates that what gets measured gets done – Put measurement at the heart of sales pitches to improve procurement and engagement with the organisations that have the reach to make a difference
Have a roadmap to the goal of becoming carbon neutral by 2050, if not sooner
Identify waste everywhere, track it and start to reduce it
Position net zero as something that inspires teams and organisations
Partner with companies committed to ESG
We need technology now more than ever to speed up the pace of action in our transition towards a decarbonized world – and help manage the scale of the challenge. Of course, technology alone – even with all of its innovations and breakthroughs – will not suffice in securing the future of our planet, but it will be absolutely key to curbing emissions and propelling us on track towards 1.5°C.
Reaching net zero by 2050 will require huge leaps in clean energy innovation. According to the International Energy Agency (IEA), almost half of the required reductions in CO2 emissions will come from technologies that are not yet on the market.
We believe technology will serve as the backbone of the future of energy, with multiple sectors converging to deliver decarbonized, digitalized and democratized access to energy. A world where everything will be interconnected and play a role within a larger energy infrastructure.
Electric vehicles can do more than just get us around – they are also mobile batteries; buildings can also conserve and generate their own energy; homes and workplaces will be smart and connected, regulating the energy they use and when. And frontier technologies such as AI and blockchain will help to connect all these producers and consumers of energy.
"At Future Energy Ventures, we are always on the lookout for the technologies that promise to form the building blocks of a new, more sustainable energy future. But we also understand that this future will not be possible without many different parties coming together as the mortar and cement to bind the blocks together," said Jan Lozek, Managing Partner at Future Energy Ventures. "We look forward to working with the GTA team to mobilize tech leaders around the world in the fight against climate change."
Russ Shaw, Founder of Tech London Advocates and Global Tech Advocates, said: "We are thrilled to partner with Future Energy Ventures, one of the most impactful venture capital investors focused on the energy transition. Combining our unique and extensive networks will be invaluable to our shared mission to help the tech sector lead the charge in driving innovations that will minimize further harm to the planet."