Meet SkenarioLabs, the platform predicting the future of sustainable real estate
SkenarioLabs helps predict the future of sustainable real estate by replacing intuition with profitable facts. The company helps property owners, portfolio managers, credit banks and insurance companies make more responsible decisions through their AI-powered risk and value assessment platform. As ESG and sustainability factors become ever more important to investment and risk management, SkenarioLabs' platform provides access to objective and transparent climate risk assessment data to aid decision-making.
We recently caught up with Topi Tiihonen, Co-Founder and CEO of SkenarioLabs, to hear the story about how their powerful intelligence data aids understanding of the interconnection between real estate values, green credentials and performance variables to support a more sustainable, greener and profitable future.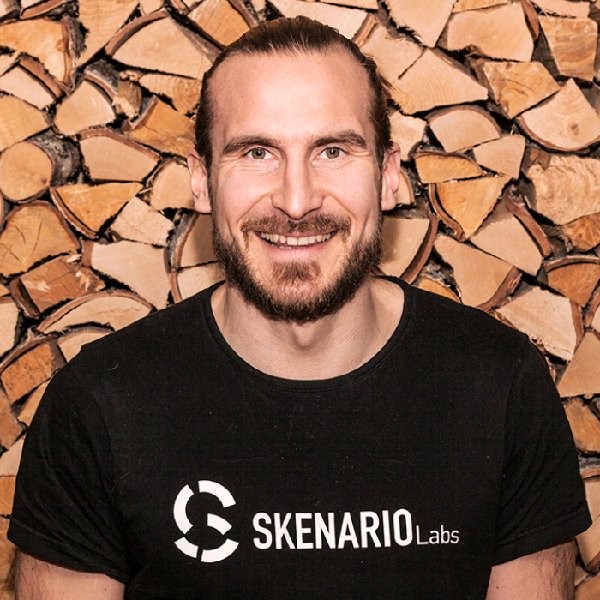 Topi Tiihonen, Co-Founder and CEO of SkenarioLabs
Can you tell us a bit about what SkenarioLabs does, what problems you solve for your customers and what you are focusing on at the moment?
Topi: We help property owners, portfolio managers, credit banks and insurance companies make more responsible real estate decisions through our risk and value assessment platform. Through machine learning and our AI-backed models we can give an accurate understanding of customers' real estate assets from technical and market value basis. Not only do we look at the current state of a building, portfolio, or city, we can accurately predict the state, energy usage, and potential risks of these assets in the future. This aligns greatly with large, medium and small organizations in moving towards a greener future.
How did you come up with the idea for SkenarioLabs?
Topi: My co-founder, Timo, and I were working together and had been thinking about how to model energy efficiency automatically for a large number of buildings, which gave rise to the idea of starting the company in 2015. After bringing in our third co-founder, Hannu, we participated in a three-month-long accelerator program in Portugal. This provided important confirmation and validation that the idea had potential and we even managed to attract the interest of some of the big players.
However, even though people saw energy efficiency and climate change as important at that time, very few actual measures were taken, and not widely factored into investment decisions. Put simply, the product was ahead of its time! Now, after several eventful years, understanding the correlations between real estate market values, technical condition and performance are more relevant than ever.
Advances in technology are shaping the future of our buildings, making them more intelligent, interactive, and energy-efficient. What key challenge(s) do you foresee as we lay the foundations for smarter buildings?
Topi: Firstly, the issue of access and quality of data is probably the largest and most important issue, as without data it is hard to make the necessary decisions to make improvements and upgrades to the existing and future building stock. As more data becomes available it is also just as important to present the necessary information and not get lost in the details. Our solution makes it simpler to gain insights from small data pools and keeps it digestible enough to help users make informed decisions. Secondly, the regulatory changes are already there in all the industries that we serve. It is no longer a nice to have but a must-have to address the energy consumption, carbon footprint, and value of the buildings themselves.
What role do data and Artificial Intelligence play in the future of buildings?
Topi: The role of AI in understanding the state, value, upkeep, and retrofitting of buildings is critical as it allows for a normally labour-intensive job to be carried out at scale. This, combined with the models and our AVM (automated valuation model), means that we can provide scalable insights instantly and accurately. As the companies in our target industries also work in a low-data environment, it gives them the security of knowing that we can replace intuition with facts, which is made possible with AI.
Why did you choose Future Energy Ventures as an investor? What makes them different?
Topi: Their investment thesis aligned nicely with our goals of driving a more sustainable real estate industry. Their connection to E.ON has allowed us to discuss, collaborate and ultimately develop our product further.
Can you provide some concrete examples of how Future Energy Ventures has provided growth support?
Topi: As mentioned, the various introductions, their insights to us as founders, and the feedback they've given to our team has really helped us to grow and scale to the point that we are at today. It is hard to find a balance between investor and mentor and we do believe that Future Energy Ventures has done that well over a sustained period of time to support our growth – both commercially and as company owners.